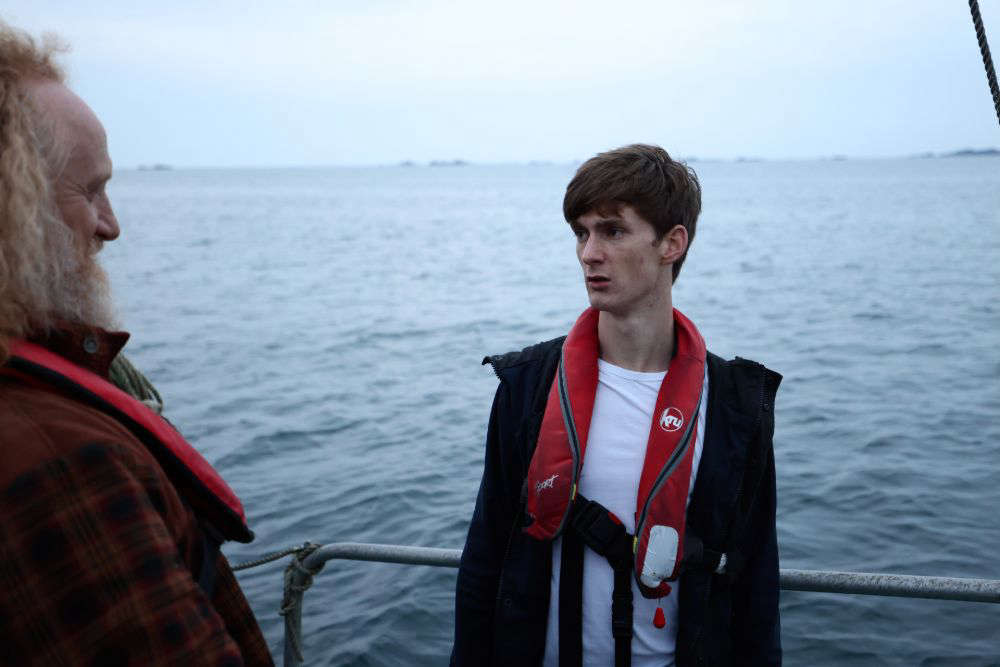 A locally written and financed film featuring Notting Hill and Blackadder star Tim McInnerny will gets is premiere in Guernsey this autumn.
The story was the idea of Guernsey man Cameron Ashplant, who also acts in the feature that was shot in various island locations.
He's been telling Island FM about it:
"The film follows a young island boy called Alex and he aspires to be a journalist. He thinks that in order to do that he has to move to the mainland.
His father is grieving his mother's death. He's a fisherman so comes from a more traditional background and Alex is struggling to make his way off the island. It follows him on this story as he investigates a recent boat accident. As he does so he's having to revisit his own past."
Cameron came up with the original treatment for the film then worked with London-based film director and writer Musaab Mustafa to create a screenplay:
"We developed some characters which hopefully islanders will really relate too - maybe in their grandparents, parents or friends. For anyone from Guernsey I think it is a story that will resonate. A lot of the debates that I had 'should I stay or should I go?' They are discussions that many people will have had on the island , whether that's in relation to themselves or a family member or partner - so I think Guernsey people will really see that."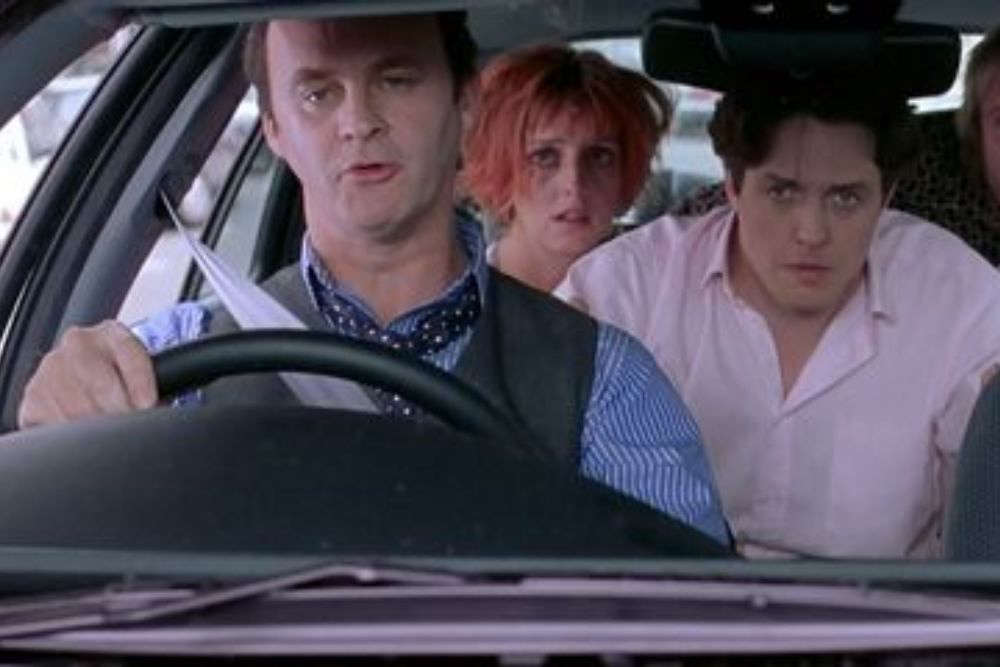 Tim McInnerny starring with Hugh Grant in Notting Hill
Cameron appears in the film alongside Tim McInnerny, Murray McArthur (Wonka, The Northman), Tilly Keeper (EastEnders) and Jenet Le Lacheur (Cinderella).
It is an Across the Channel Productions and Ivy Gate Films production, with support from Guernsey Arts.
Cameron, who is also producing alongside Roger Le Tissier and Frances Le Tissier, thinks Guernsey could be an excellent place to make films if the States were willing to give financial incentives in the form of tax breaks:
"Guernsey is one of the best film locations really, if you want rugged cliffs then the south coast cliffs are perfect, if you want somewhere that looks like a small fishing village, we filmed at Perelle - so there are loads of places on the island that are only a five or ten minute drive away from each other.
But it's difficult to get a film over here and that's because of the politics around it and making it favourable for them. Guernsey could be a thriving film scene."
Marooned Awakening will be premiered at a black tie event at Beau Sejour in September.