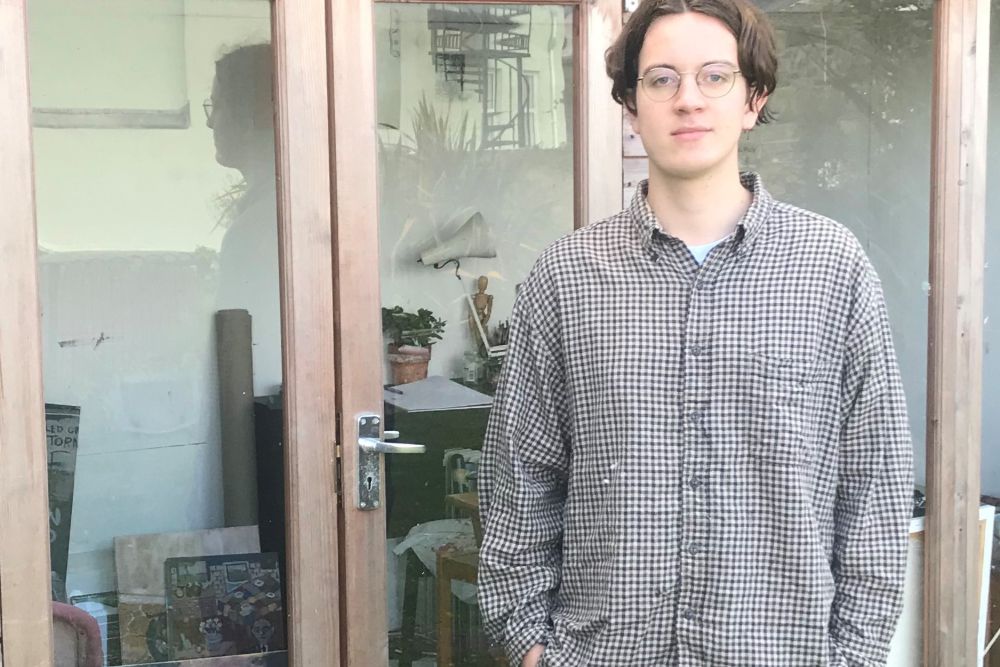 A student who's described as someone who 'eats, sleeps and breathes art' has been chosen as the recipient of this year's Sovereign Art Foundation Bursary.
Matt Graysmith has a place at the illustrious University of the Arts London in Camberwell. He impressed the judges as he built an art studio in his garden, which he uses every day, fitting time to make work into his busy schedule working at a local pub to pay for his studies.
Matt told Island FM what getting in to the uni means to him
"It was my top choice. A lot of my favourite painters went there, so I feel very fortunate. I really like that the painting studios are the same ones that have been there since the 1960s. A lot of my favourite artists would have been taught in and used themselves. It's a real privilege," he says.
"It was once I left school I thought it would be good to get some time out of academia and work from my own motivation. I've been saving up and working at the pub. I try and work every day and paint every day."
Stephen Hare, managing director, Sovereign Trust (Channel Islands), says: "Matt first came to our attention when he was a finalist in our local SAF Students Prize Competition in 2018. We were really impressed by his impressionistic depiction of the soulful "Alex" which he created as part of his A level coursework. It is clear that Matt eats, sleeps and breaths art and we feel proud that our fundraising efforts mean we can support him on the next step of his career."
The exhibition of the competition finalists on the students' prize which was shown at the pop-up shop in Smith Street at Beau Sejour, the Airport and Guille-Alles Library. That starts mid-October and runs through til mid-December. They will be auctioning some of the artwork which helps to raise money for the bursary.