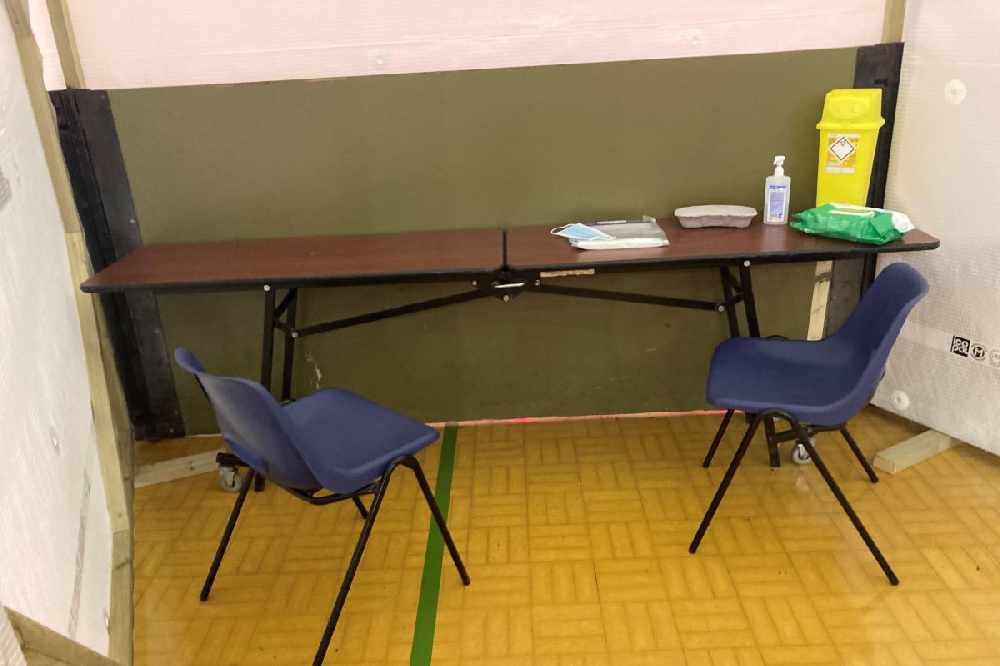 29% of adults in Jersey have been fully vaccinated against coronavirus.
More than 90% of islanders aged over 55 have been given both jabs.
More than 70,000 doses have been administered, as of 11 April.
Jersey has a dose rate of 65.73 per 100 people in the population.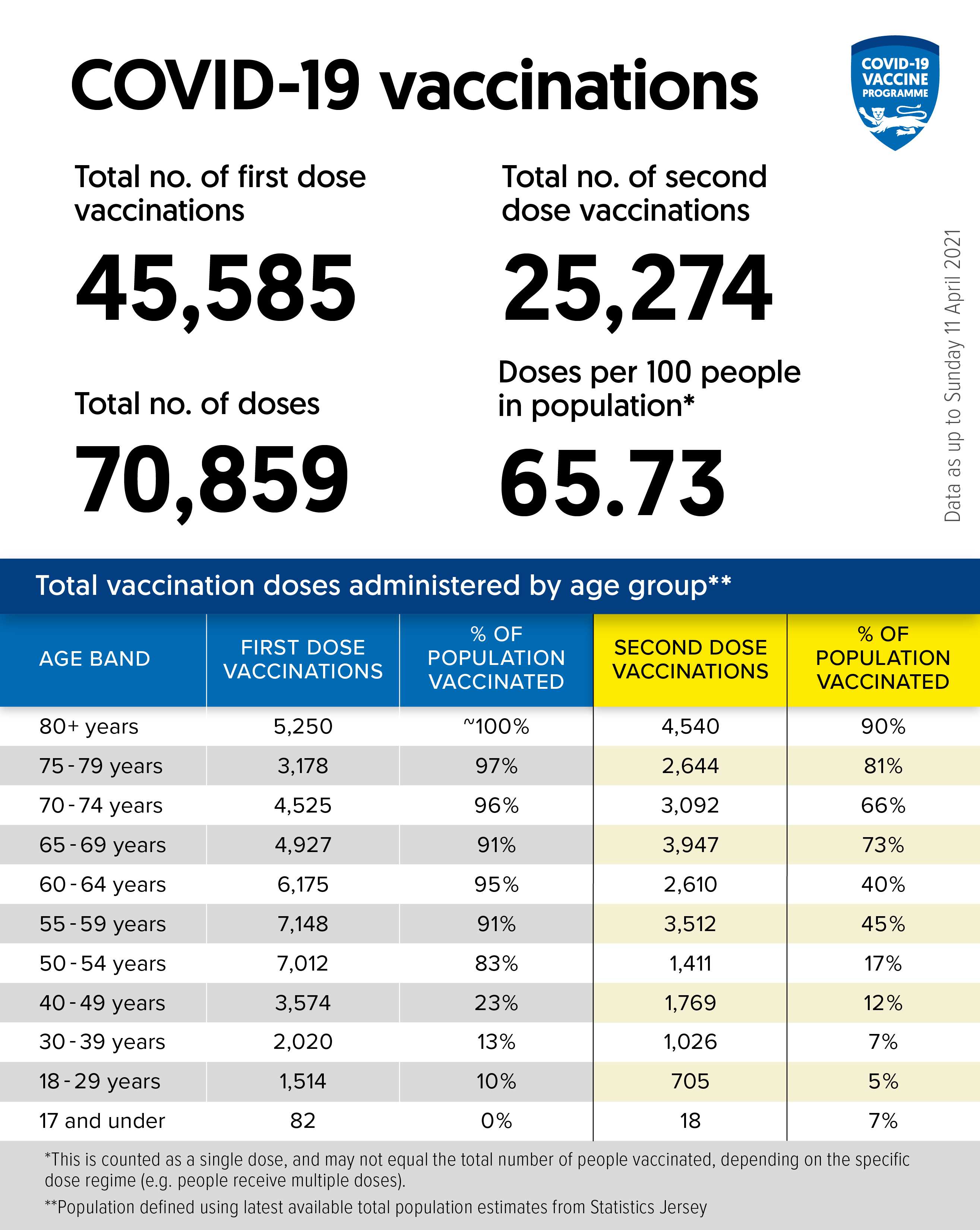 90% of care home residents and 85% of care home staff have got both doses, along with 58% of islanders at high-risk.
More than three-quarters of frontline health workers have also been fully vaccinated.
Appointments are now open for people over the age of 40.
The Moderna vaccine has arrived on-island, but it is being saved for islanders under the age of 30.
It follows advice from the UK medicines regulator that the Oxford-AstraZeneca jab shouldn't be offered to under 30s because of very rare cases of blood clots.