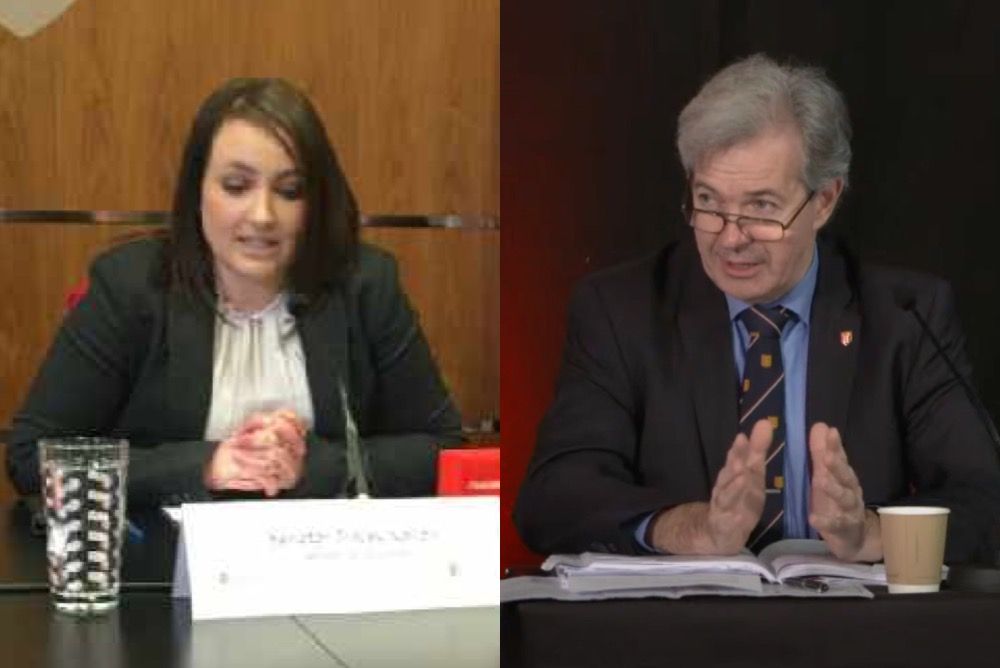 The Chief Minister has accepted his Education Minister's resignation.
Senator Tracey Vallois has quit her role because she disagreed with the decision to reopen Jersey's schools today.
She has said her fight to be listened to has been repeatedly dismissed and she has become increasingly troubled by what real authority she had to influence Covid policy, particularly around schools.
She says she doesn't accept STACs expertise around operating a school environment and that her questions about the potential presence of the new variant of the infection in the island have gone answered.
Senator Vallois submitted her resignation letter at lunchtime on Sunday (10 January)
Just before 9am on Monday, following requests from Channel 103 for an official response and just as thousands of children were taking their place in classrooms across the island after an extended Christmas break, the Chief Minister issued a short statement.
"It is with sadness that I can confirm that I have accepted the resignation of the Education Minister.
I would like to thank Senator Tracey Vallois for her hard work and commitment to the education and the welfare of our Island's students, in particular her work on the reform and funding initiatives she successfully brought forward to the Government Plan. Senator Vallois recently secured additional funding of approximately £42 million (over the four years of the Government Plan) for Education, and has also been seeking to implement further enhancement of the early years provision.
I know that this is an extremely difficult time for our whole school community but I would like to reassure everyone that the safety and wellbeing of our students and staff is our top priority and we will continue to keep the situation under constant review working with the health professionals.
A formal notice will be presented to the States Assembly by the next sitting of 19th January."
It is not the first time Senator Tracey Vallois has resigned from a political leadership position. She stood down as Assistant Treasury Minister in 2015 saying she had been 'side-lined'.
In December 2018 she resigned as Deputy Chief Minister and Chair of the States Employment Board amid a long-running dispute over public sector pay which led to teacher strikes.
The Education Minister was not present in the States Assembly for last month's vote asking for schools to be closed before the end of term.
In November she abstained from a Vote of No Confidence in the Chief Minister despite using her speech to reveal her deepening frustrations. She said afterwards that she would not step aside from her role.
Thousands of students returned to the classroom today after an extended Christmas break.
Over the weekend the Government of Jersey posted several videos on social media to reassure families about the reopening of schools and said that 3,00 staff and Year 11, 12 and 13 students had taken a voluntary coronavirus test.

Deputy Medical Officer of Health Dr Ivan Muscat wrote to parents and staff on Friday saying schools are safe, and reminding families not to allow household mixing such as afterschool play-dates or parties with friends.
"It remains the view of STAC that the safest place for children is at school and the longer children are out of school, the more detrimental it is to their physical and mental well-being, educational outcome and, as a consequence, to their life chances."
Reform Jersey has opposed the reopening of schools.
The island's only political party wrote to Ministers last week calling for a further two-week delay in students returning to the classroom.
Deputy Rob Ward says many teachers feel they have been "thrown into the front line with scant regard for their wellbeing".