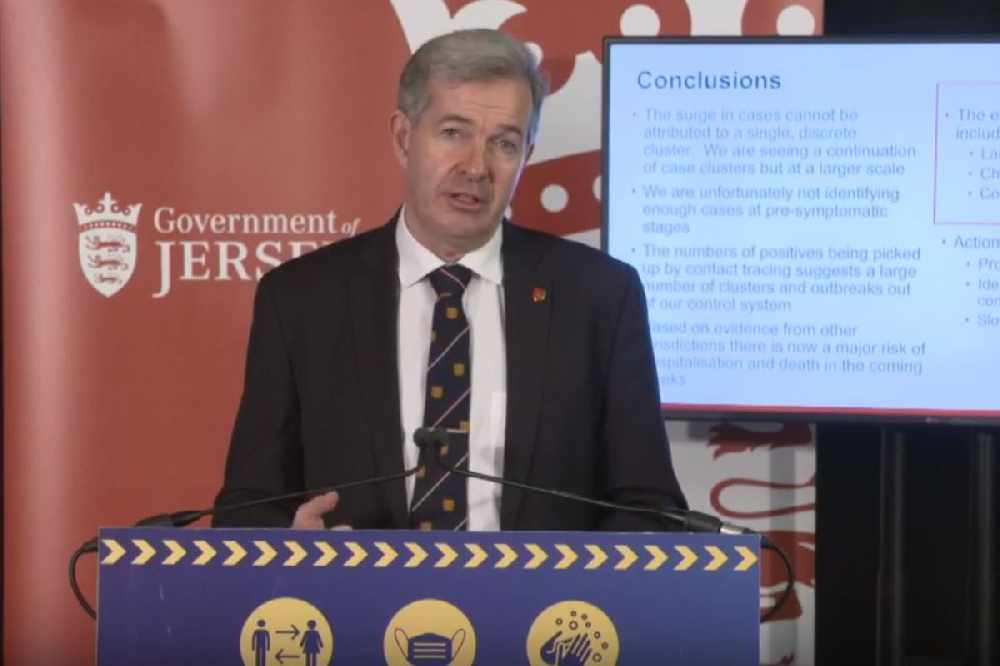 The Chief Minister says it's critical not to rush reopening Jersey's businesses as he revealed the pause between easing coronavirus restrictions has been extended.
Non-essential shops will be allowed to open again from next Wednesday (27 January), and hair and beauty salons the following week (3 February) That is provided there is no spike in coronavirus case numbers.
Jersey currently has 187 known active cases. Nine people were diagnosed in the latest 24 hour period.
There will now be gap of at least three weeks instead of two between other services resuming, on the advice of STAC.
Stage 3 reopening - which will include cafes and certain hospitality venues, excluding pubs - will not happen before 17 February.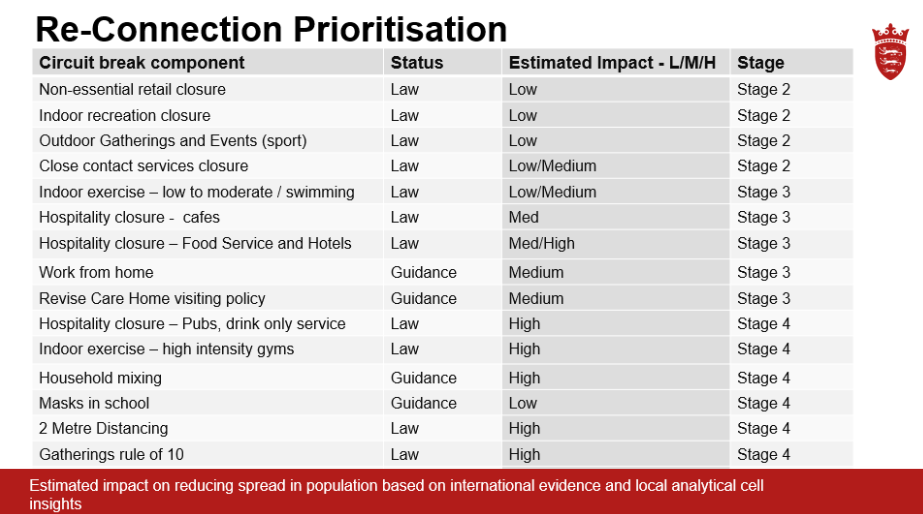 Senator John Le Fondre says it's right to be careful;
"This phased approach will prevent a sudden increase in social contact and provides a constant reminder that we must exercise caution to prevent the spread of the virus. We do not want to see the number of cases significantly rise once again, leading to the need to reintroduced stricter measures or halt our reconnection process."
Details of an additional £28m support package for affected business have been announced and can be found here.
No date has been given for outdoor sports to resume, but it won't be before mid-February.
Officers have made more than 2,000 checks this month on people who have come into Jersey - to make sure they were isolating.
That is in addition to nearly 2,000 phone calls.
1800 words of advice have been given for potential breaches of Covid rules.
There have been 14 Covid-related convictions so far, with more than £25,000 paid in fines.
We're told ministers and medics are looking into the possibility of a coronavirus elimination strategy.
A change in strategy at this stage seems unlikely, but it's understood a decision on its merits will be made by the end of this week.
The Chief Minister says he has concerns about a proposal to have everyone tested.
The States Assembly rejected move to an elimination strategy last May.
Meanwhile, the head of Jersey's vaccine programme says they are thinking of how they can report the arrival of vaccine stocks 'in an open, transparent and interpretable way'.
Channel 103 has been asking for more than a week why that information is not being shared with the other vaccine rollout data.
Becky Sherrington told us it's not simple - because of different doses and vaccines.
In response to further questioning during Thursday's press conference the Chief Minister said 'there's no reason' new deliveries of Covid-19 jabs can't be publicised.
As of Sunday 17 January 7,854 doses of the vaccine had been administered in Jersey.