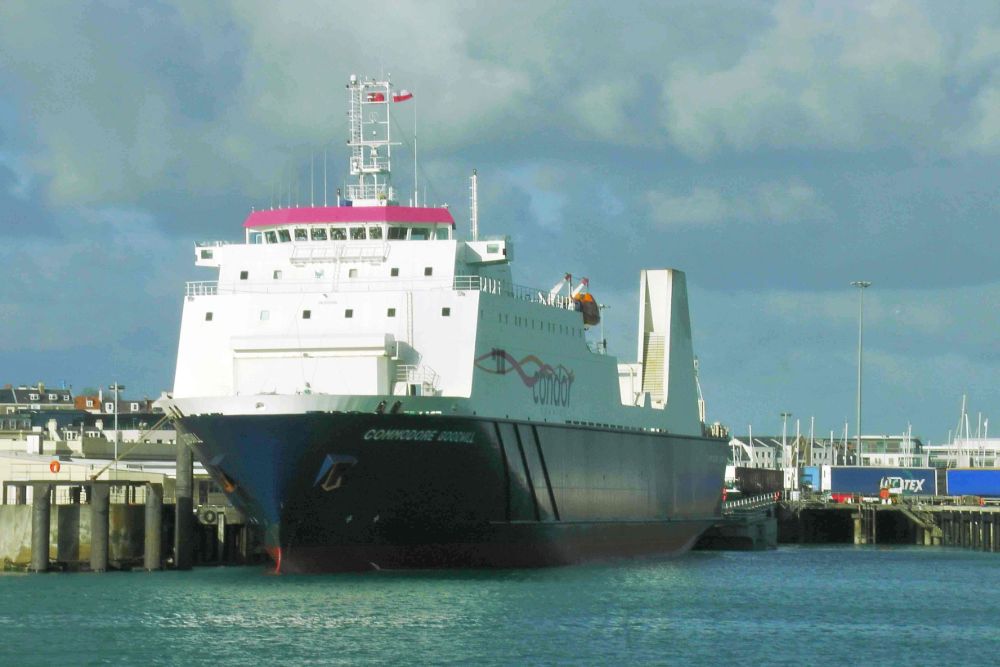 Passengers travelling to the Channel Islands from the UK or France now have to show they've tested negative for COVID-19 before being allowed on board.
The same rule has also been brought in for passengers wanting to travel to Guernsey from Jersey.
Condor Ferries' Goodwill vessel is also returning to carrying only unaccompanied freight, as it did for a time last year.
The company's Operations Director, Elwyn Dop, says it's stepping up its safety protocols to protect passengers and to make sure freight supplies aren't disrupted:
"We fully understand that the changes may be inconvenient to some but are working in the best interests of the Islands as a whole and feel this is the best option available to us.
"These are, once again, unprecedented times for our industry and these prudent measures ensure lifeline freight and passenger services are safeguarded. It is crucial that all the right steps are taken and we are in direct dialogue with both the States of Guernsey and Government of Jersey on this."