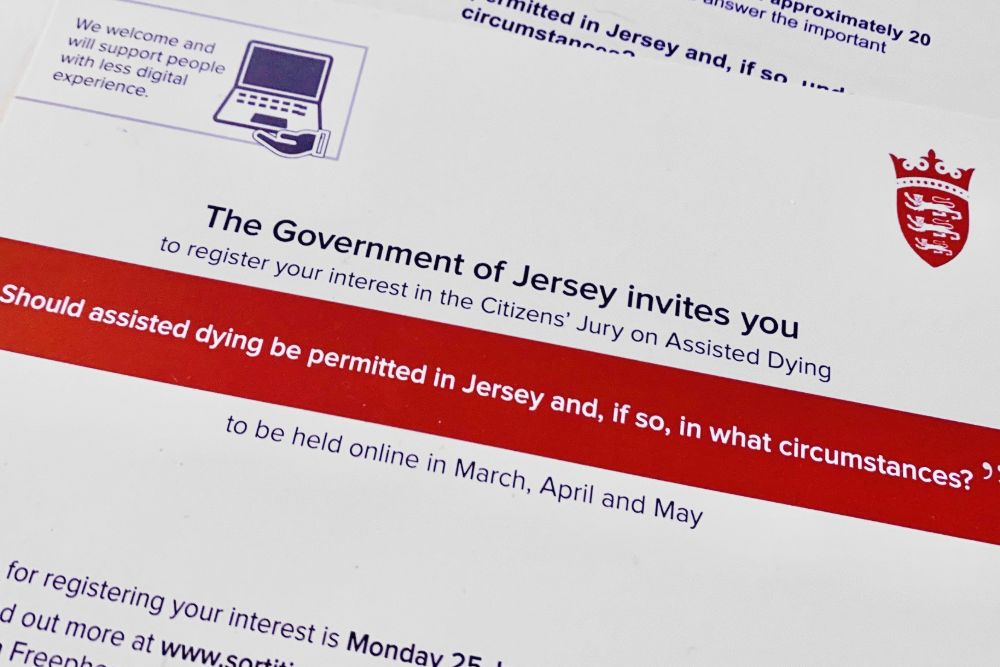 A 'Citizen's Jury' is being set up to gauge islander's thoughts on assisted dying.
It'll help Ministers decide whether to change the laws to allow people to end their own lives, as campaigners have wanted for some time.
4,600 households have been randomly chosen to take part and invited to join the panel - those registered will then be selected at random to represent the island's population.
The Jury will discuss if assisted dying should be permitted in Jersey and if so, under what circumstances.
The Health Minister says it will help States Members develop 'an in-depth understanding of the community's response to one of the most challenging of ethical issues'.
Deputy Richard Renouf says it's a real opportunity to influence and inform future policy and legislation in Jersey.
"I committed to establishing a Citizen's Jury last year to consider the sensitive issue of assisted dying. This, unfortunately, had to be delayed due to Covid-19, but I'm glad we can start this process this year.
"Every member of the Jury will have a pivotal role in helping ensure that the States Assembly, and other key stakeholders, benefit from an in-depth understanding of our community's response to assisted dying ahead of a debate later this year."
The Jury will meet online during the Spring and will make recommendations for the States to consider before the end of 2021.