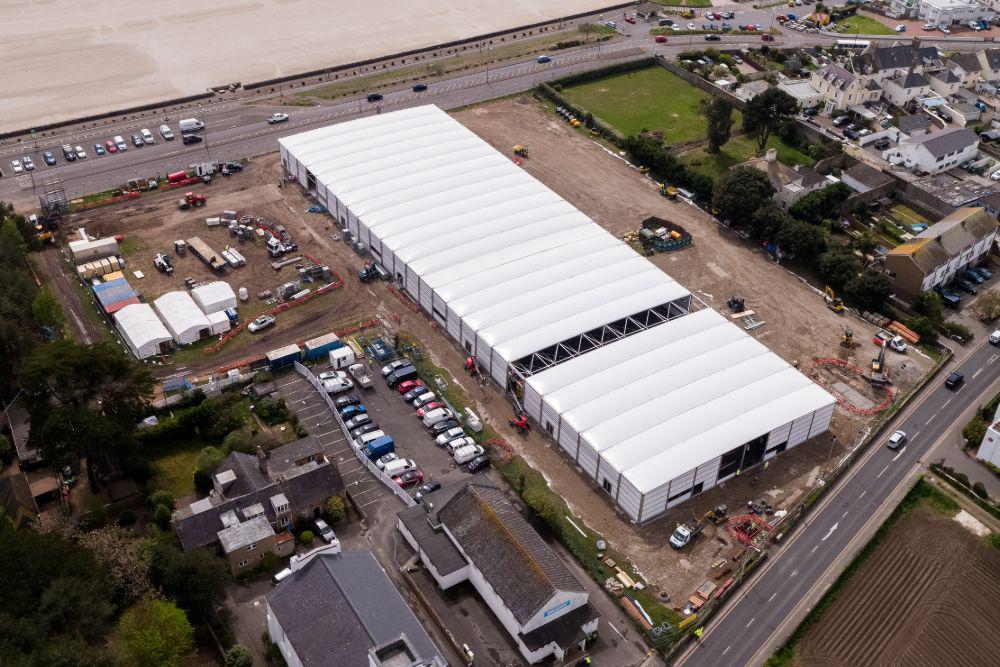 Jersey's Nightingale Hospital at Millbrook will be handed over to the Health Department as of midnight tonight.
After just four weeks, building contractors are vacating the site, ahead of Health & Community Services moving into the £14.4 million structure tomorrow.
Staff will continue to fit out the hospital with all the required medical supplies and equipment, and on-site training for frontline workers will begin.
Like the UK's Nightingale facilities, Jersey's wing will receive a Royal opening next week. The Earl and Countess of Wessex will carry out the unveiling by video link on Monday 11 May.
After the facility has been deemed 'operationally fit' by the Health Minister, patients will then begin to be admitted:
"An extension of the Jersey General Hospital, the Nightingale Wing, will provide additional bed capacity as part of our ongoing resilience to support the Island's needs as we move forward as a community. It will form an important part of our health care response to COVID-19 and gives us greater resilience as we start to move through the phases of Jersey's safe exit framework." -Health Minister, Deputy Richard Renouf