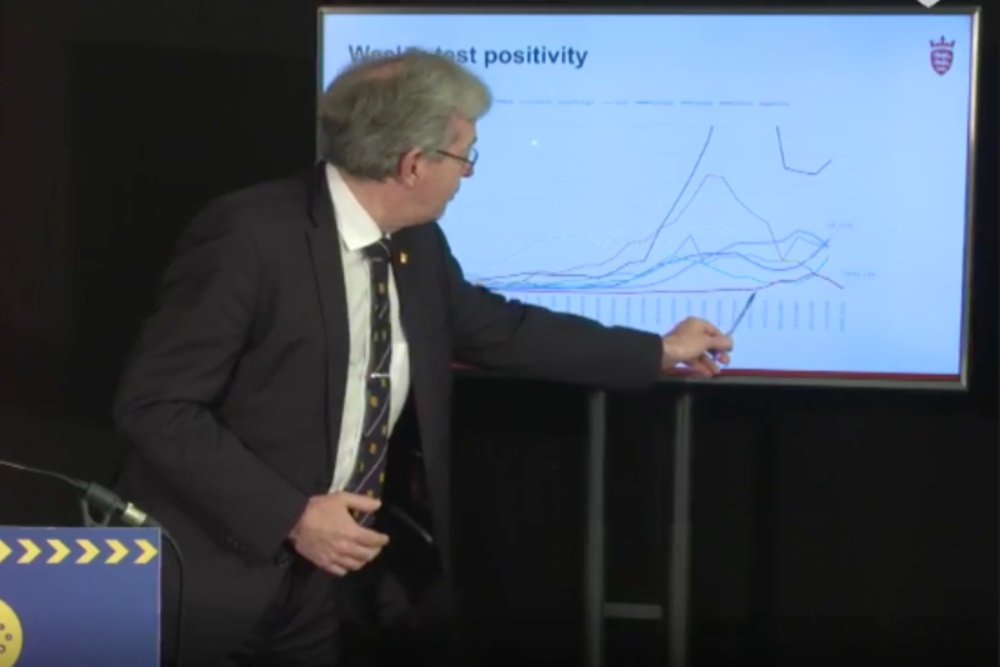 Ministers have confirmed students will return to school next Monday.
It'll form the first phase of a scaling back of coronavirus restrictions in the island, as the number of active cases has continued to drop.
Thousands of staff members and students in years 11, 12 and 13 have been been able to be tested ahead of a return to the classroom.
The island's medical advisors, the Scientific and Technical Advisory Cell (STAC) will then meet to review the situation - looking at case numbers, infection rates and the impact of current restrictions - and agree to relax more restrictions if suitable.
Measures will be reviewed every two weeks - with 'non-essential' businesses due to be the next to re-open.
The earliest they will be permitted to trade again is 25 January.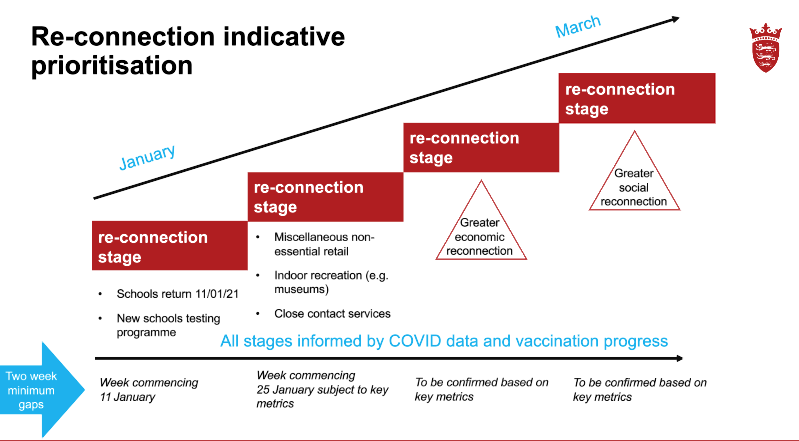 The phased approach means hospitality venues including restaurants, bars and hotels will remain shut until at least February, possibly longer.
Chief Minister, Senator John Le Fondré, says the 'circuit breaker' has worked to curb the spread of coronavirus so far - and it's important not to re-open too quickly:
"We understand that maintaining these restrictions for another two weeks will have an impact on many businesses, especially those in the hospitality sector. We will continue to review the support available to these sectors of the economy.
"But we cannot ignore that there have been deaths as a result of COVID, and I extend my sincere sympathies – and those of all my Ministerial colleagues – to those families who have lost loved ones during this period. Every loss to this virus is a tragedy and a reminder of the real risk this disease poses."
Health Minister, Deputy Richard Renouf, says while things are moving in the right direction, there is still some way to go:
"Our vaccination programme will reach full operational capacity from 18th January, with the ability to vaccinate 7,500 Islanders per week, limited only by the amount of vaccine received from the United Kingdom.
"Under our agreed vaccination process, 49,000 Islanders will have received their first dose by 29 March, including all High-Risk Islanders. By 12th July, all eligible Islanders will have received their first dose of the vaccine, and 49,000 will have received their second dose.
"The second dose will be completed by 6th September. This is a phenomenal effort and one that will provide robust protection across our entire community.
"But for now, it is critical that Islanders continue to respect the restrictions in place and do not mix households. By acting on case data, and by moving in stages, we can assure Islanders of the safest return to normality."
The Ministers' announcement comes as three more COVID-19 deaths in Jersey have been confirmed in the latest 24 period.
16 new cases have been found at 45 people who had the virus recovered.
It brings the number of known active cases in Jersey down to 302.
The government has also pledged to publish weekly stats on vaccination take-up every Thursday.
3,188 people have had the vaccine up until Sunday 3rd January.