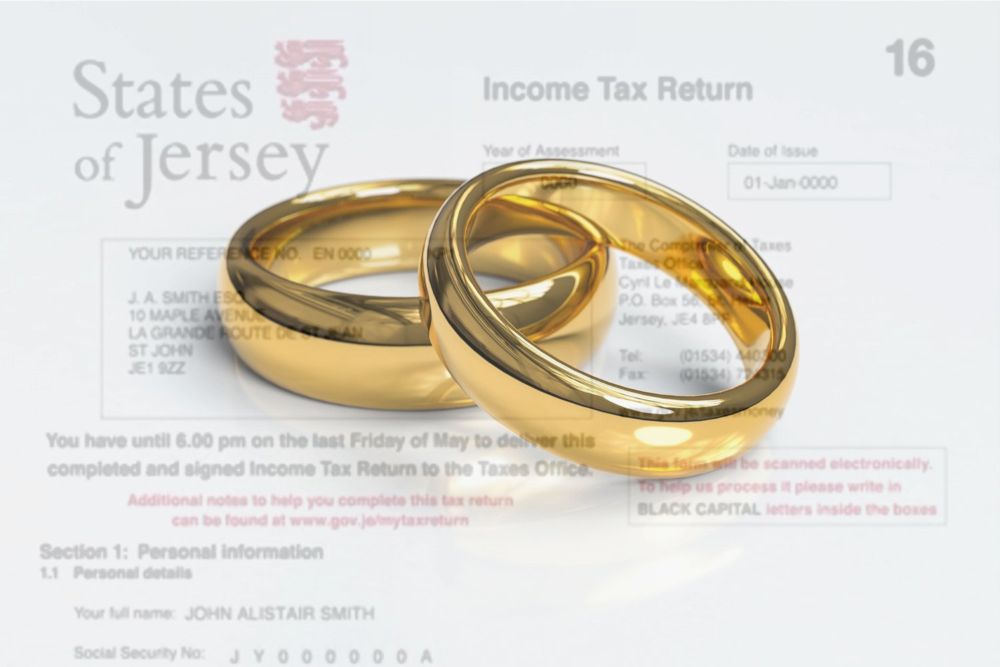 Wives in Jersey can be taxed independently for the first time from next year.
Married couples have had to file joint returns since the current system was brought in back in 1928.
Under the island's near-century old tax laws, only the 'primary taxpayer' has had legal responsibility for paying tax.
For opposite-sex couples, the husband is deemed the 'primary taxpayer'. For same sex-couples, and those in civil partnerships, it is usually the eldest person of the two.
Until this year, only the primary taxpayer was able to speak to Revenue Jersey about their joint tax affairs - with wives needing their husband's consent.
The changes proposed by the Treasury Minister would see both partners treated equally, with each person responsible for their own separate returns.
Each would receive their own tax bill and be responsible for paying it.
It's the latest reform to Jersey's tax system, which has already seen 'Prior Year' payments abolished and everyone paying as they earn.
The Minister has proposed a phased introduction of Independent Taxation to enable couples to plan for the changes.
It would become mandatory for people who are single on or after 1 January 2022, and for all new arrivals to the Island after this date, whatever their marital status.
From January 2022, around 700 married couples and civil partnerships who elected for separate assessment for the 2020 tax year will also have the option to move to Independent Taxation for the 2022 tax year.
From 2023 more Islanders will move to the new tax system, in phases. Further details about this will be published later this year.
Minister for Treasury and Resources, Deputy Susie Pinel, said: "On International Women's Day 2019, I announced my intention to modernise our 'archaic' tax system and ensure that married women, same-sex spouses and civil partners are treated equally.
"I'm proud to confirm that I will be lodging a proposal with the States Assembly this autumn, to introduce this reform from 1 January 2022.
"Our income tax laws and systems were introduced in 1928, and they reflect the customs and practices of that era; when men were considered the head of the household, fewer women worked and same-sex relationships were illegal.
"In the intervening 93 years, Islanders' lives and family structures have changed. As we know from our consultation in 2017 and 2018 - Islanders want a system that aligns with the equality they expect in their community, family, and relationships."