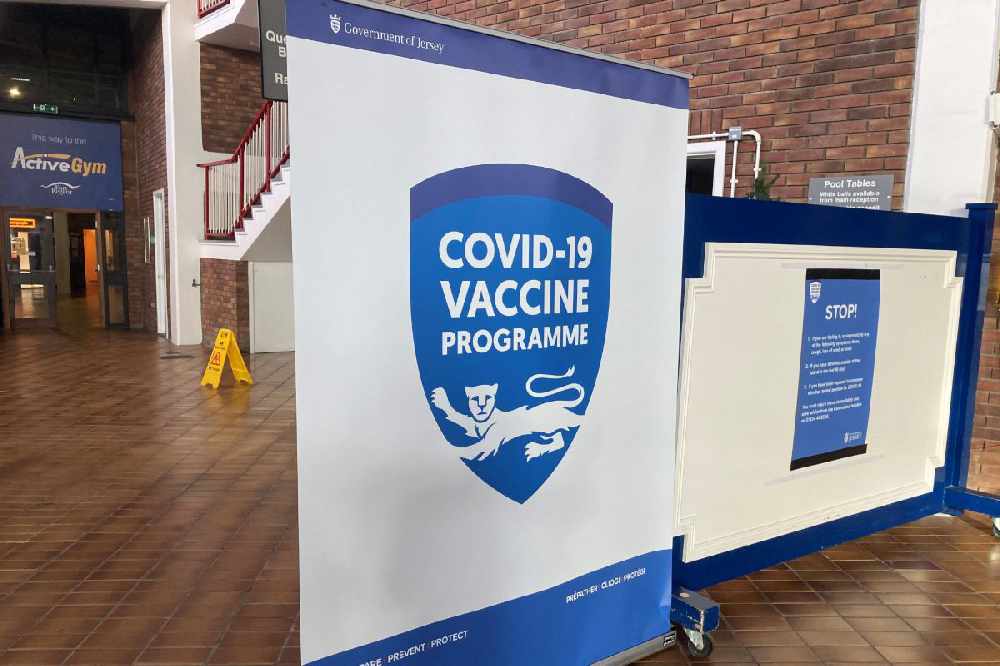 The head of Jersey's vaccine programme says giving details on vaccine rollout on a weekly basis instead of every day 'gives the true picture'.
Updated figures are released every Thursday with details up until the previous Sunday.
There have been calls for numbers to be given on a daily basis, given that the UK gives a broad number every 24 hours.
Becky Sherrington says doing it every day would create a huge amount of work to produce and check that information and 'isn't going to add to the programme'.
"Giving islanders that assurance about how we're delivering it needs to be in a measured way and by doing that, it needs to be on a weekly basis because it gives you the true picture.
"Giving people a picture of 24 hours is a snapshot.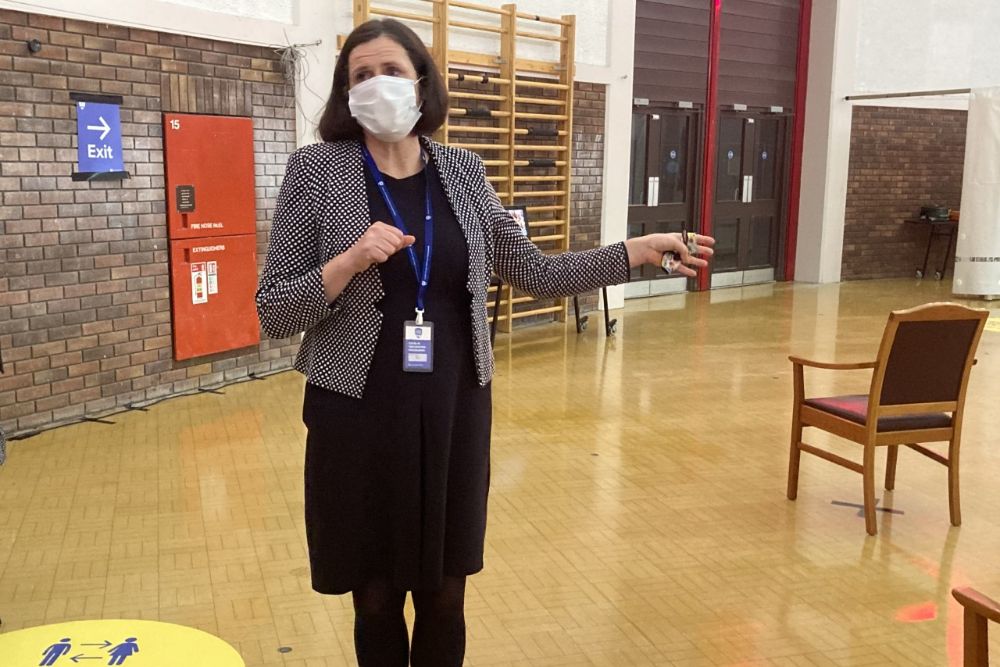 "What people really need is an assurance about our delivery so doing that over a week gives you a much bigger picture."
As of last Sunday (17 January) 5,845 first doses had been administered, along with 2,009 second doses - bringing the total to 7,854.
44% of islanders over the age of 80 had received the first dose (2,200), with 10% also getting the second (560).
For the 65-79 age group, 520 people had got the first dose and 244 received both.
1,409 people between the ages of 50 and 64 have got the first dose, with 608 also getting the second.
For islanders' aged 17-49, 1684 first doses and 641 second doses had been administered.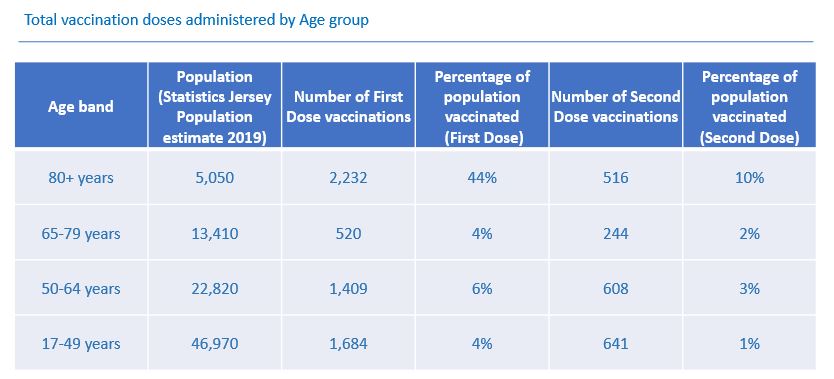 Jersey is now 5th in the world for vaccine uptake so far, just behind the United Kingdom.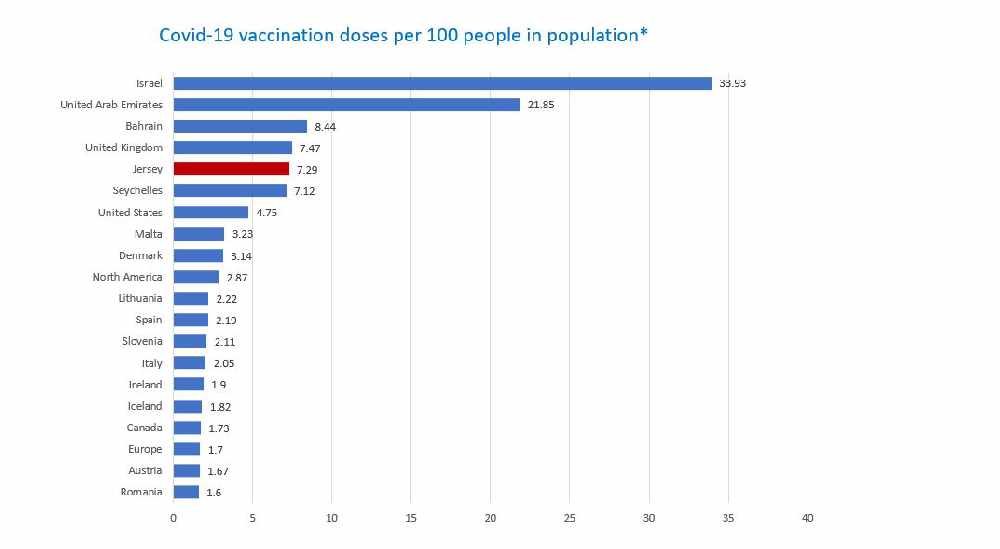 Fort Regent now has the capability to vaccinate around 1,000 people a day, but currently, the average is between 500 and 700.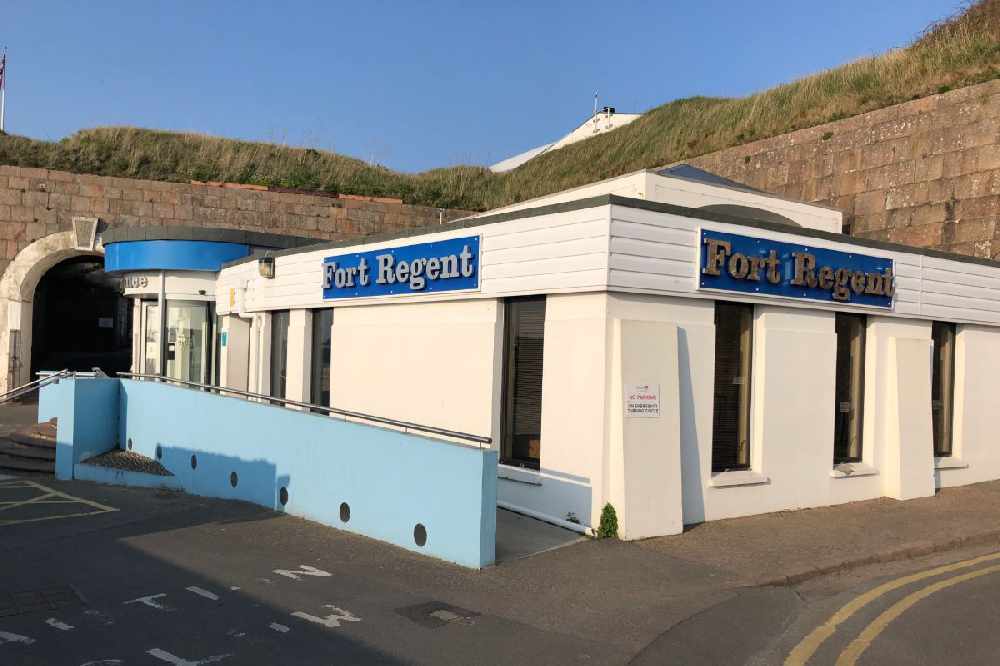 Ross Barnes says it's lower at the moment because of the people currently being vaccinated and vaccine supply.
"For the age group that we're bringing through now, the over 80s, and potentially for the next age group as well and high-risk islanders, we'd aimed to bring through at a slightly slower pace to ensure the customer experience for them is good so that we can avoid the queues, we can make it suitable for them as we know that it takes them a little bit longer to get through the process."
"We certainly don't want to rush those demographics through."
The government is hoping that everyone eligible for a vaccine will have had first doses by early September.
Medics also say they are on track to have almost 50,000 islanders - including high-risk groups - getting their first jab by the end of March.