Daniel Fox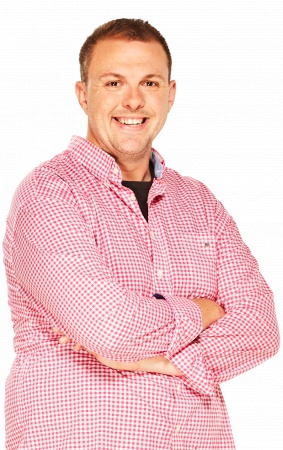 Originally hailing from Suffolk, I've spent the majority of my working life talking to myself in a soundproof room. Make of that what you will.

Away from work, I have 4 children, 3 old cars, 2 jobs and a tortoise called Mavis!

First Song: Kylie Minogue - Tears on my Pillow. I seem to remember my brother taped over it some weeks later.

First Job Outside of Radio: I spent three years as a (relatively successful) Estate Agent. Being incessantly nosy, I loved being able to go round other people's homes!

Favourite TV show: Controversially, I don't actually watch a lot of TV. Maybe an hour or two a week?! I love a good, wholesome ITV Drama - and my favourite show of all time is probably Cold Feet.

Go To Music: I, genuinely, listen to absolutely anything and everything. I know it's a popular answer, but I don't know anyone else with playlists for French Jazz music AND 90s Hip Hop! If it's got a groove, I like it!

Guilty Pleasure: Musically? Probably The Carpenters. They have all the credibility of a hand-knitted tank top but the standard of musicianship and production was like nothing else. Otherwise, I would say my main "guilty pleasure" is my classic Ford Sierra. This attracts as many compliments as it does insults!