Island FM's Brave it, or Cave it!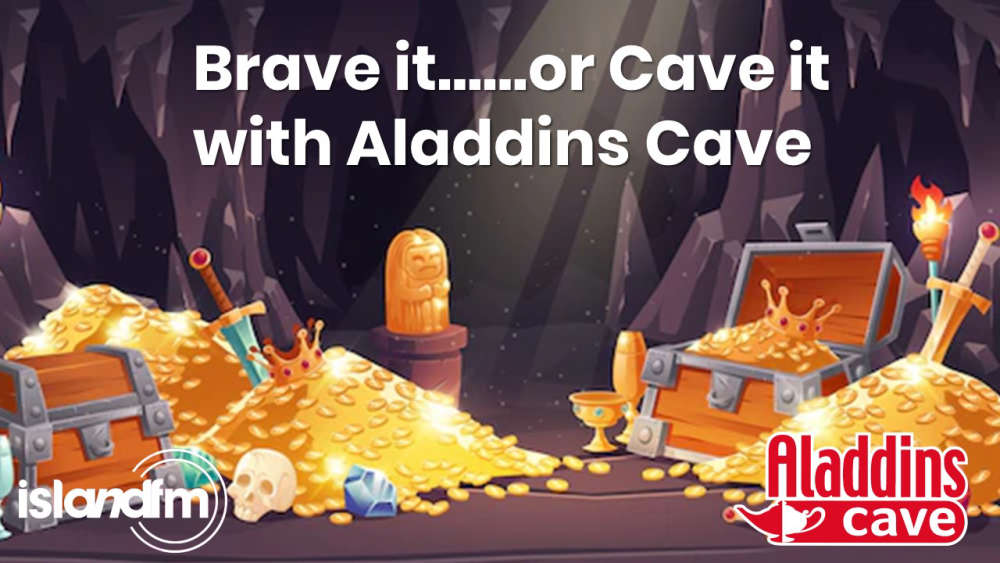 Brave it or Cave it - A chance to win one, two or more prizes with Aladdins Cave or risk going "bust"!
This week we are giving listeners the opportunity to win with Aladdins Cave. We have a host of great prizes to giveaway all available from the Aladdins Cave vast array of products on sale!
We will invite listeners on air to choose one of the boxes in the cave. We will then give you the chance to "Brave it or Cave it". Brave it, you choose another box, Cave it...you stick and take your prize(s). You can continue to pick boxes and add to your prize haul, but beware!. Not every box has a prize in it! If you choose one that is empty, you go bust, losing all the prizes you have accumulated so far! if you do go bust you will still win a consolation prize of a drink at the Cafe at Aladdins Cave!
BRAVE IT, OR CAVE IT...YOU DECIDE!
Whatever you need, check out Aladdins Cave....Nursery & Baby, Outdoor & Leisure, Party & Decorations, Toys, Gifts, Furniture, Essentials, Fishing, and something for all Seasons.
REGISTER NOW TO PLAY!
Competition takes place between Monday 27th & Friday 31st March 2023