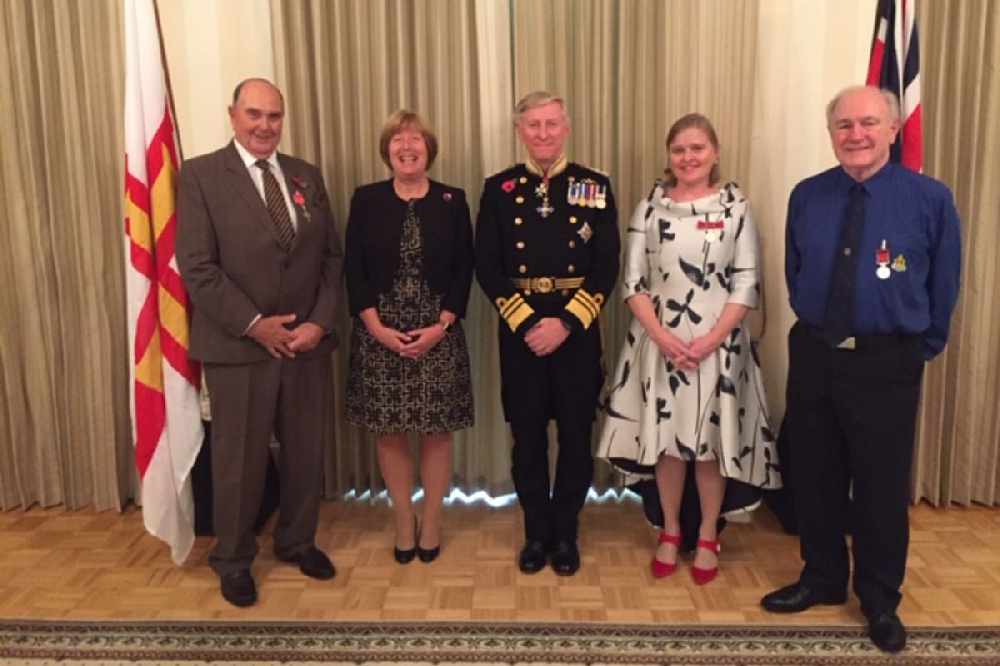 Three islanders who were named in the 2020 New Year's Honours List have been presented with their medals in a special ceremony at Government House.
David Swiffen was presented with his MBE by the Lieutenant Governor for his service to wellbeing and inter-faith dialogue in Guernsey.
Bryan Brehaut and Elizabeth Hutchinson received their British Empire Medals at the ceremony watched by 60 invited guests - including the Deputy Bailiff, the Dean and members of the recipients' family.
UK-based members of their families were able to tune in online.
"I'm delighted that we were able to present these awards to three exceptional Islanders, in the presence of their families and friends. Like so many things this year, today's ceremony has been a new departure. MBE investitures usually take place at Buckingham Palace, but UK pandemic restrictions have halted that for the time being; and while Government House normally hosts British Empire Medal investitures, it's very unusual for two to be presented in the same ceremony.'
"I was particularly pleased that some of the recipients' UK-based guests were able to join the ceremony online. That's certainly a Government House first." - His Excellency, Sir Ian Corder KBE CB.
Mr Brehaut was named in the Honours List for his services to young people through the Boys' Brigade, while Mrs Hutchinson received her medal for services to libraries.