Public File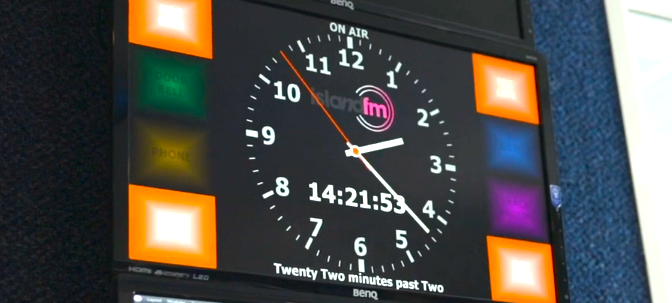 Every local commercial radio station in the British Isles has requirements in respect of its music and speech content, such as the amount of local news and information. These requirements are set out in the station "Format", a document issued by Ofcom, the communications regulator.
This Public File contains details of the elements that Ofcom regulate, such as music tracks and local news. It is intended to give you an overview of our output and what we are doing for the Guernsey community.
News
Except in exceptional circumstances, Island FM broadcasts hourly news bulletins between 0600 and 2200, with additional headlines on the half-hour during weekday breakfast and drivetime periods.
Our bulletins are made up of a mix of local stories from within the Bailiwick of Guernsey, items of Channel Islands interest, mainland UK and world news stories.
You can read some of our recent news stories here.
At the weekend, hourly bulletins are broadcast between 0800 and 1200.
Outside of those times, bulletins containing national and international news are broadcast, produced by Sky News.
Island FM's News Editor is Giulia Heath: giulia.heath@islandfm.com.
You can also contact the news team by email at news@islandfm.com or by calling 01481 66 1047.
Our news team is based at our studios in St Sampsons with additional reporters based at Channel 103 in Jersey. From time to time, bulletins may be produced from the station's St Helier studios, or live on location in the event of major breaking stories in Guernsey.
Programmes
Island FM broadcasts 24 hours a day, with programmes as outlined on our schedule.
The station is transmitted on 104.7 FM in Guernsey, 93.7 FM in Alderney, and across the Channel Islands on DAB+ digital radio.
Local Programming
Apart from exceptional circumstances, all of Island FM's programmes are produced and broadcast from our studios in St Sampsons. All of our shows are produced for Island FM with our Guernsey audience in mind, and none of the station's output is 'networked' across multiple radio stations.
Automated and Recorded Programming
Some of our off-peak programmes are recorded shortly before transmission, including Monday-Saturday after 6pm, and Sunday after 6pm.
Guidelines
Ofcom has produced 'localness guidelines' that Island FM adheres to. These guidelines can be read here.
In addition, all radio stations have written 'formats' that they must follow at all times. You can read ours here.
Music
Island FM is licenced to play a broad mix of music. The station plays a blend of current pop songs and classic chart hits from the last 30 years.
You can see some of our featured artists on the Island FM playlist here.
Contact Details
Island FM
12 Westerbrook
St Sampsons
Guernsey
GY2 4QQ
Tel: 01481 66 1047
How To Complain
If you would like to comment or make a complaint about Island FM, please email james.keen@islandfm.com providing details of your comment or complaint, and our programming team will help with your enquiry.
If you are unhappy with the response you receive, you can complain directly to the regulator, Ofcom.