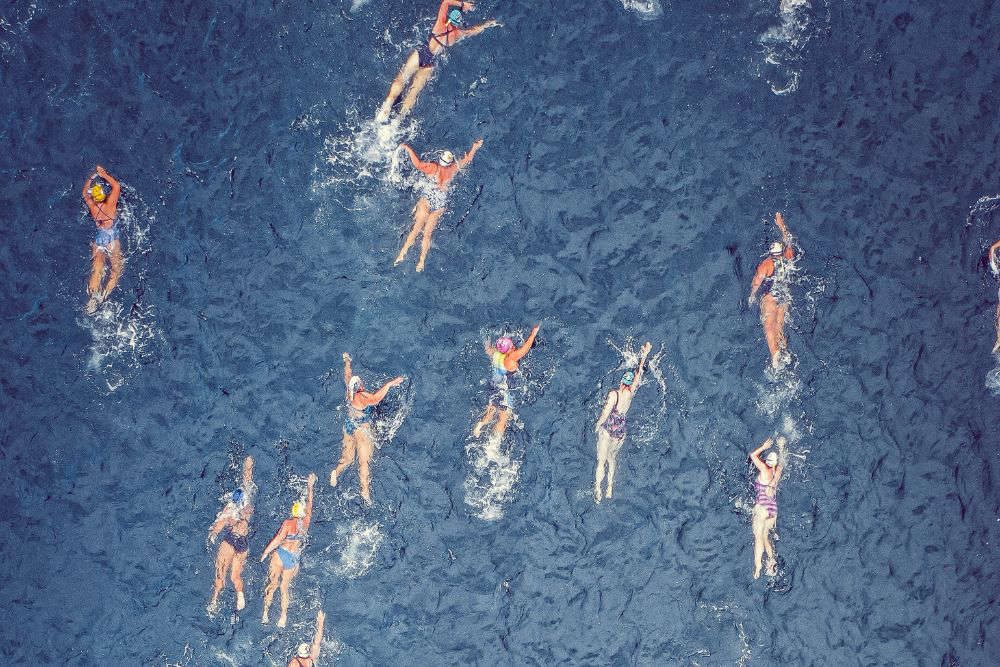 Guernsey's winter sea swimming challenge returns to raise money for Les Bourgs Hospice.
Every year islanders are encouraged to take a dip in 12 bays during the month of December, to raise money for charity.
Following feedback from swimmers, this year's map incorporates Fermain and Rocquaine, which hope to provide a sheltered dip in any weather.
Adding to the festivities, each bay on the list also has a holiday-themed name.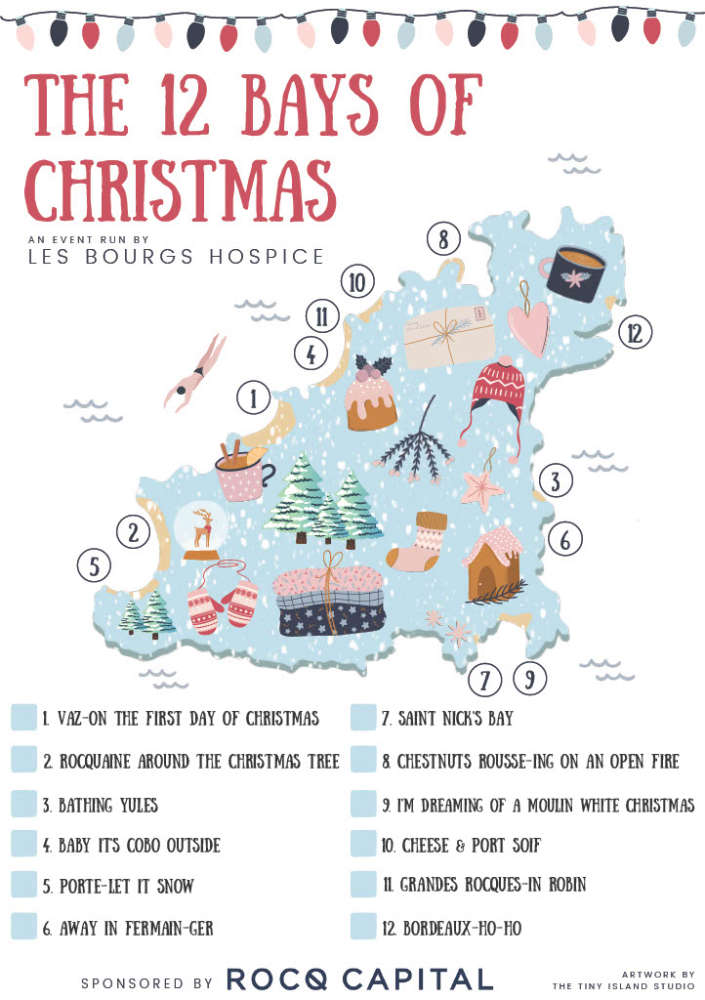 Participants will be given this map and can purchase a woollen bobble hat to help people identify others who are taking part- and reduce heat loss when in the sea.
Les Bourgs Hospice Fundraising Administrator and founder of The 30 Bays in 30 Days challenge (another Guernsey sea swim challenge) Liz Stonebridge, says the safety of swimmers is incredibly important:
"Don't set a time or number of strokes that you have to do while you're in the water.
It can literally be a dip in and out and people can wear wetsuits if they want to.
We stress that people need to take care when assessing whether they feel comfortable going into the water, because we know the conditions over the winter period can be a bit more challenging.
She added that despite the cold the challenge is very enjoyable:
It's probably one of our most fun events over the festive period and one that I think that's really important because it's a chance to press the pause button and have a bit of a destress, and also catch up with friends and family.
Miss Stonebridge explains why the charity needs to raise money:
The running cost Les Bourgs Hospice is about £1.6 million a year and that means that we can keep offering free specialist care to all of our patients as well as support their loved ones.
So we're incredibly lucky with the support we get from the public. Whether that's people signing up for the event or sponsoring someone that they know.
Every penny really does count."
Previous years have had hundreds of participants, who raised more than £20,000.
Registration, via the Les Bourgs hospice website, is £15 for adults, and £5 for anyone under 18.