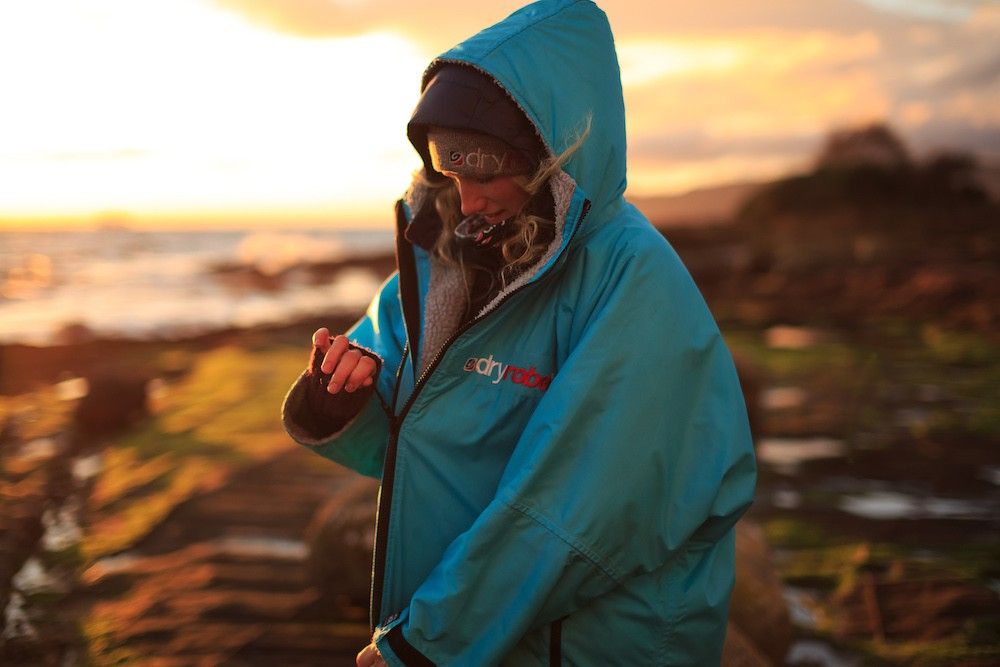 More than 600 people signed up for the new winter swimming challenge.
Organisers of the 12 Bays Of Christmas swimming event are calling it a 'huge success'.
The first ever winter dip for Les Bourgs Hospice has raised more than £22,500, giving it a welcome boost at the end of a difficult year for all charities with many fundraising activities curtailed during lockdown.
Islanders were challenged to brave the cold and swim in 12 different Bailiwick bays throughout the month of December.
Fundraising administrator Liz Stonebridge says it was the 'genius idea' of the Sealey and Marley families, who had taken part in the 30 bays in 30 days event in July and wanted to set themselves a winter challenge along the same concept:
"We met with the families and thought the seasonally-themed idea was great. We didn't expect to get over 600 people taking part though. It's been fantastic. When we were approached with the idea we knew straight away that it would appeal to the stalwarts who swim all-year but we had no idea that it would be this popular.
"It has been amazing to see so many people getting involved and there has been a real camaraderie at the different swimming spots. We are extremely grateful to everyone who either embraced the concept so enthusiastically or sponsored someone if just the thought of getting in the sea was too much!
"Winter sea swimming has definitely risen in popularity this year so it has been great to see so many people optimising island life and what we have on our doorstep."
Liz has told Island FM that the event has already been made an additional annual event in the Hospice's fundraising calendar.