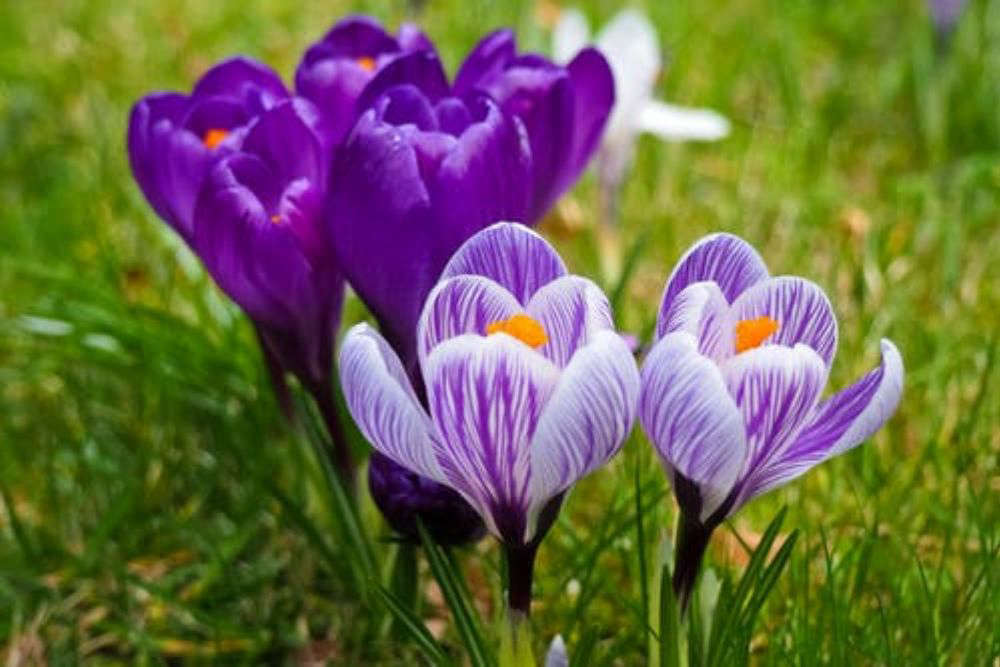 Planting is to be carried out by three Rotary clubs in the Bailiwick to raise awareness of their work to eradicate polio around the world.
The Rotary says its intention is to create polio free world and fully eradicate the poliomyelitis virus to ensure children everywhere are free from the threat of an incurable, life threatening disease.
Janine Birtwistle from the club says they are working closely with Floral Guernsey, Bernie's Gardening Services and States Works to plant the corms to celebrate the work that has been done to date.
"Many islanders will hopefully have seen every January or February time hundreds of thousand of Purple4Polio crocus corms in bloom across the island. These are to remind us all of the work that Rotary and our partners have been doing to wipe out polio.
As well as the parishes doing them we are planting 12,000 crocus corms at the PEH and a further 12,000 at the Weighbridge Roundabout. It's really a way of raising awareness but also to say thank you to everybody who has worked so hard during the Covid-19 pandemic.
Rotary's dream back in 1985 was to wipe this virus off the face of the earth. Right now, having gone from 1,000 children every single day in 125 countries getting polio, we are now down to seeing wild polio in just two countries - Afghanistan and Pakistan."
The States of Guernsey Medical Director Dr Peter Rabey will join the planting party. He says it has impacted his life in the past.
"I saw first-hand at an early age the life changing impact of polio as a good childhood friend was badly affected by it. It isn't only the children affected by this horrid virus but also their families and communities. In my professional life I am so glad that much of the world is now polio free.
Thankfully, here in the Bailiwick polio has been part of childhood immunisations for years. I want to congratulate Rotary on all its volunteer members have done and continue to do.
We can all enjoy the purple crocus when they bloom each year, let's all help by supporting their fundraising activities during the year."
Janine Birtwistle explained why the cause uses the colour purple in all its marketing.
"When 172 million children are immunised in a day, how do you know which ones have received their polio drops? You put purple dye on their little finger. Hence we are using the colour purple on a lot of our activities. Rotary clubs around the world use it too in their efforts."