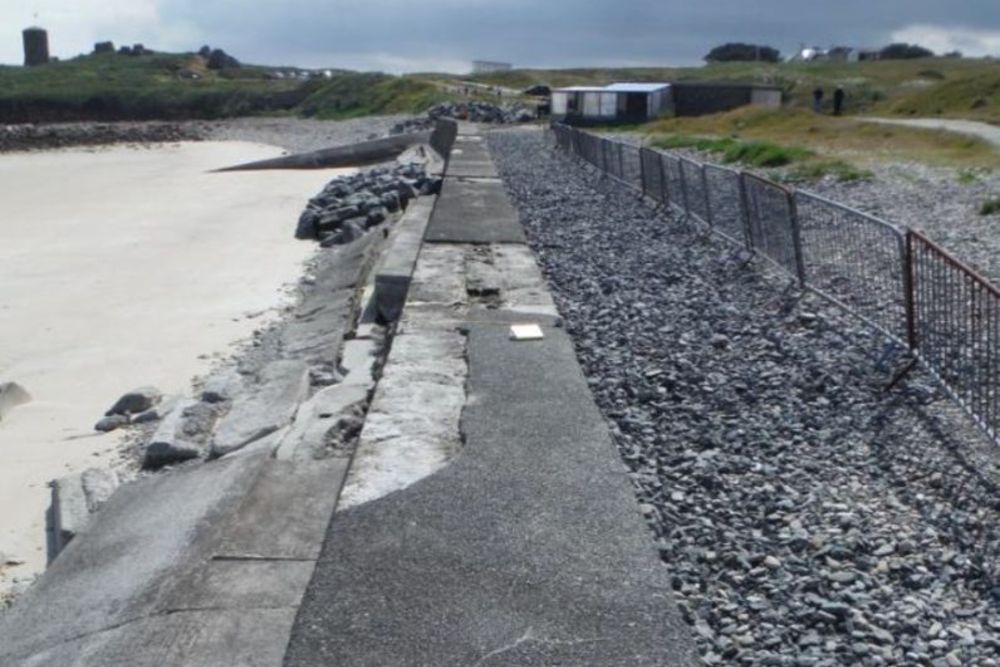 Credit: States of Guernsey
Up to £150,000 could be spent maintaining L'Ancresse Wall under proposals from Environment & Infrastructure.
The committee is recommending how the 272 metre stretch of coastal wall should be managed until 2030.
Its proposals include placing more rock armour protection at panels 8 and 9 of the anti-tank wall.
More permanent fencing will be put in behind the wall as a health and safety measure.
The estimated cost of the work is £100,000-150,000.
E&I says that will be funded from existing coastline management budgets.
A Requête was approved in 2020 suspending the controversial managed realignment of the wall until 2030.
No funding was approved for work on the wall in the interim though, and the committee says it has 'actively explored other options'.
"In order to move the matter forward and find consensus on this challenging issue, the Committee consulted with the Policy & Resources Committee, the requérants remaining in the Assembly, and the Vale Commons Council." - States of Guernsey statement.
The wall will be monitored regularly, and an update report provided annually to the committee.
"Just pouring more and more concrete into it is not a long-term solution and it is really not cost-effective. So we have found the most pragmatic compromise possible - to protect the wall in its current state and to give us the flexibility to react if there is a breach, because that's one of the ways our hands were tied because of the Requête." - Lindsay de Saumarez, E&I President.
E&I says if the wall is breached there will be immediate action. It estimated the cost of further rock armour placing at £50,000-75,000 per panel.