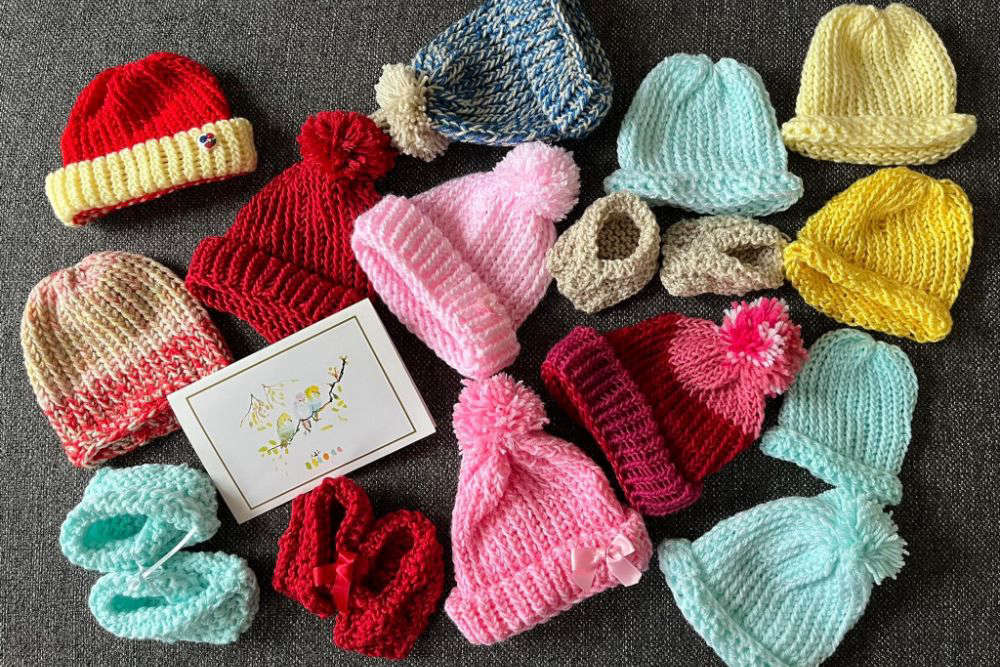 Guernsey's Newborn Baby Hats Appeal is celebrating a donation milestone on its one year anniversary.
16,000 handcrafted items have been sent from Guernsey to Ukraine.
Lilita Krūze began the Newborn Baby Hats Appeal when she heard of the Russian invasion last year.
She wanted to help babies being born into families displaced by war and dealing with freezing temperatures.
Over the past 12 months, islanders have joined Lilita in crafting and donating items to Ukraine.
Knitter Carolyn Stoaling says it's an initiative that has touched islanders:
"A lot of us our Guernsey people, and our parents went through similar times - being evacuated or occupied.
So this is just a show of support to them when they are in dire need.
This has really brought people together."
She says there's a lot more to the appeal than hats.
The team created jackets, toys, blankets, booties, and mittens.
Kay Rawlins also has contributed to the project, she says Guernsey should be proud:
"We have no idea how many islanders are helping with this - to produce sixteen thousand in a year it must be a lot.
This is such a wonderful appeal and the people involved are just so happy to be able to do something for Ukraine."
She hopes the families find the donations uplifting:
"They are just so grateful, we've had emails from the maternity units over there and I doubt they are receiving this quantity from anywhere else.
When you think, it's minus 20 degrees over there and newborns don't have a home - it's hard to think about really."
Olena Astreiko, Director of Zhytomyr Regional Perinatal Centre in Ukraine, has sent a message of thanks:
"We want to dedicate this post of gratitude to the wonderful people from the Newborn Baby Hats Appeal, from the island of Guernsey, Channel Islands, who did not remain indifferent to the trauma of the Ukrainian people and helped us with all of their might.
We received so much humanitarian aid in the form of knitted items for newborns. We were impressed by your care, generosity, concern, tireless work and love. In fact, no words are enough to fully express our gratitude to you.
Your support gives us strength to survive in such difficult times! Thank you for all of your help which we are sure brings the Day of Victory over the terrible enemy ever closer."