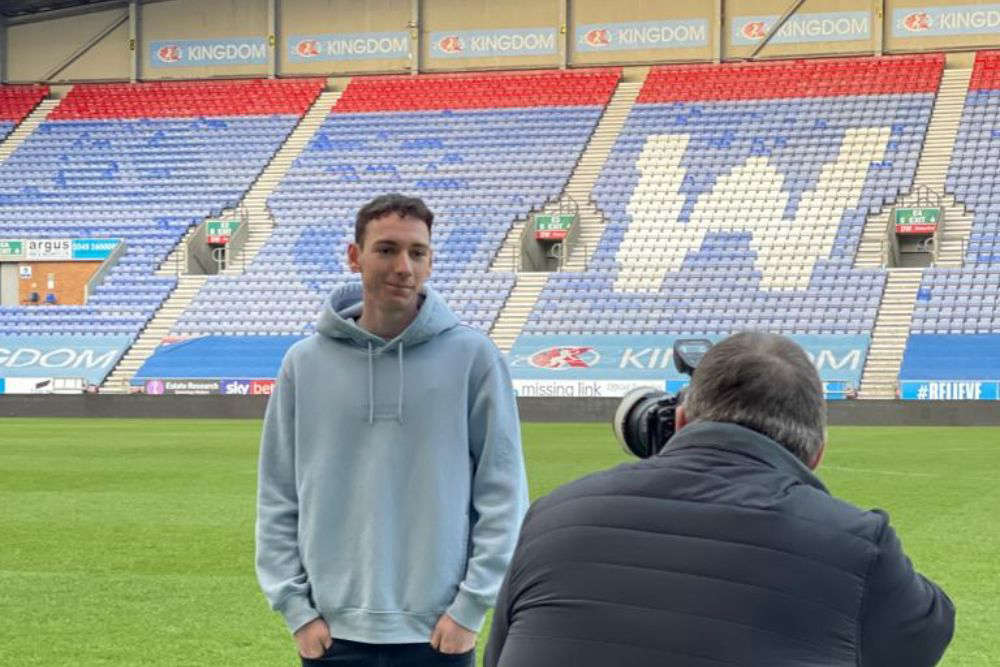 The parents of 17 year Joe Adams have thanked Guernsey's football coaches after their son signed a professional contract with Wigan Athletic.
Joe has joined the League One side after being spotted at trials for England by scouts from the Lancashire club.
The teenager scored on his debut with the Latics Under 18s, on the day his arrival at the DW Stadium was officially announced.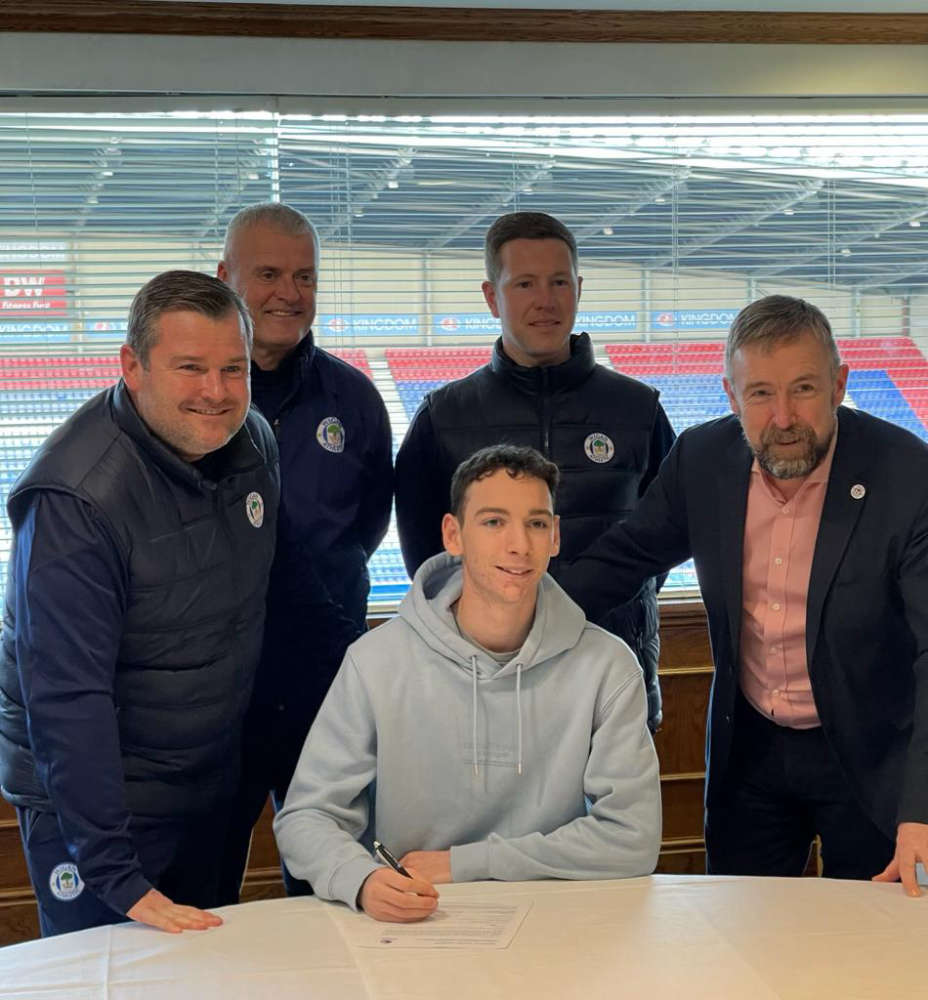 Joe has signed an 18 month contract with Wigan Athletic
The mum and dad of Guernsey's latest professional footballer have told Island FM they are grateful to local coaches for all the help their son has been given so far.
Joe trained and played with St Martins and Ormer FC, and Ed and Vanessa Adams say his time there was invaluable:
"There are lots of people to thank in terms of his football career so far.
Huge thanks goes to Wayne Duport and Russ Hammond for all the training Joe received. He then signed up with Eastleigh Football Academy in the UK where he was nominated for England football trials. He got to the final trial and was selected for England and the Wigan scouts were there and they invited him to Wigan to see what he could do." - Joe's dad Ed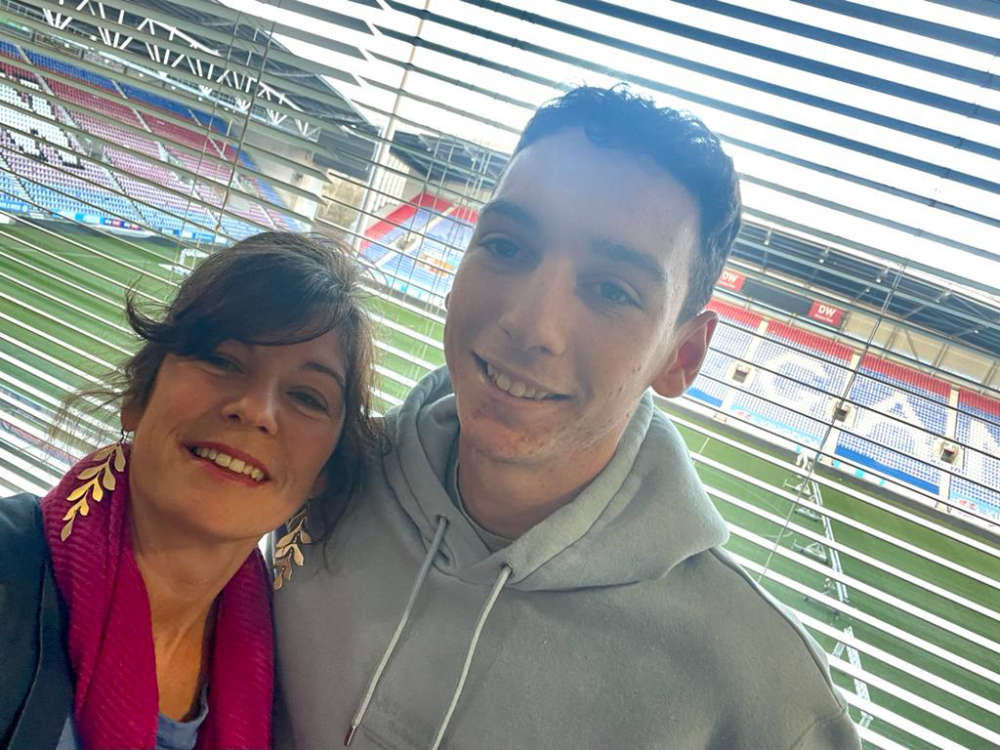 Joe with mum Vanessa at the DW Stadium
Ed and Vanessa say they have been hugely impressed with the way the Lancashire club is run:
"All the people at the club that I have spoken to have created such a positive culture, and that's one of the reasons that Joe decided to sign for Wigan - because there were a variety of other clubs that were chasing him, but they created such a positive atmosphere in terms of the coaching and support and that's why he went with Wigan.
The plan now is to develop him physically to make sure he is available for the robustness of first team football. They're pencilling him in to get his chance in and around the first team at the start of next season."