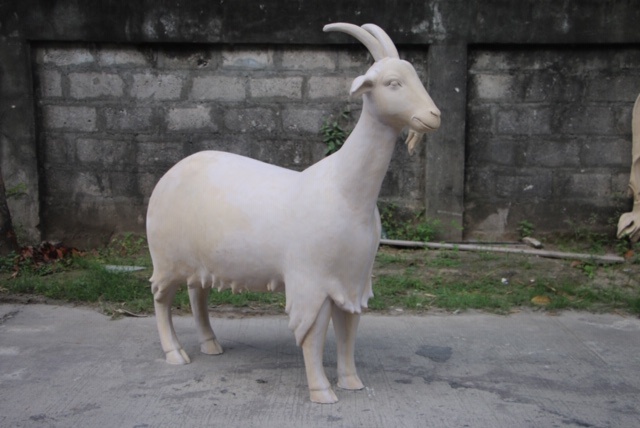 Autism Guernsey and Guernsey Adult Literacy Project combine for the Guernsey Goat Parade 2020..
In 2011 the Guernsey Adult Literacy Project organised the Donkey Parade which was so successful it was followed by the Cow Parade in 2012. Both parades involved hundreds of islanders designing and painting the fiberglass model animals.
This year GALP has teamed up with Autism Guernsey they have decided they would use another iconic local animal: the Golden Guernsey Goat.
Photographs have been taken of the animal and were then used by the model makers to create a mould from which the 50 fiberglass models will be made.
They are looking for artists who would like to paint the models which could be a team of creatives from organisations, schools, or artistic individuals. Organisers currently have 23 artists but are looking for 27 more.
It is hoped the model goats will arrive on island early 2020, and will then be handed over for decoration.
The goats will go 'on parade' at locations around the island at the beginning of July with a map available showing their locations which will be accessible from the Information Centre and from hotels.
They will then remain in their places until September when they will be auctioned off and all proceedings going to Autism Guernsey and GALP.
Organisers are also looking for sponsors for the goats, which would cost £600 each. The sponsorship will cover the cost of manufacture, transport, and the paint and varnish needed to decorate the goat.
For more information contact Mandy on 232879 or email office@autismguernsey.org.gg