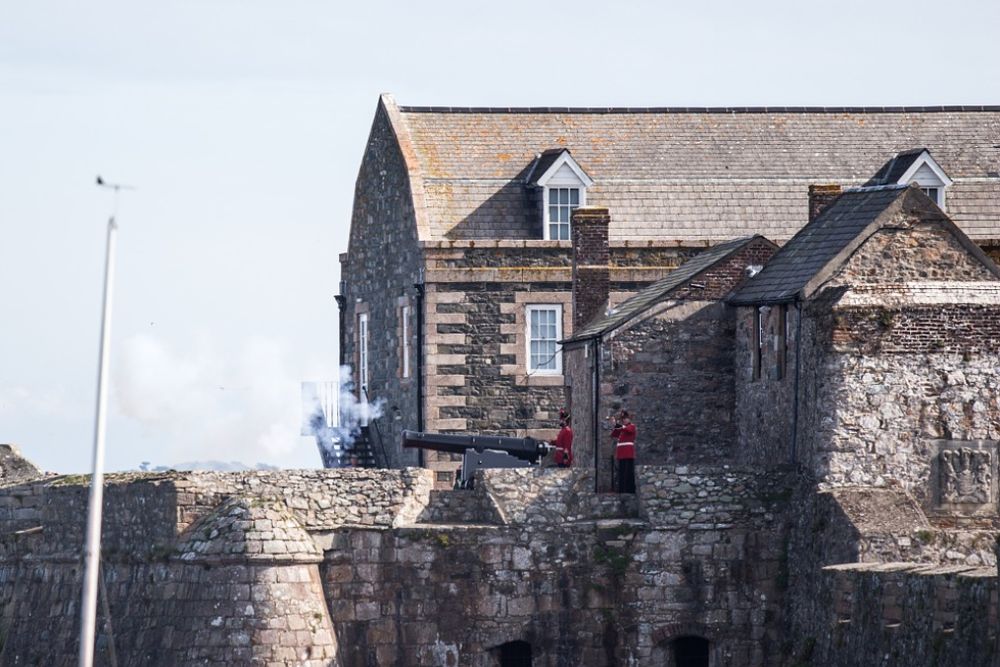 Guernsey will mark the Queen's 95th birthday with a gun salute.
On 12 June 2021, Queen Elizabeth II will be celebrating her 95th birthday.
A 21 gun salute will be fired from Castle Cornet at noon on Saturday to mark the occasion.
Head of Heritage Services Helen Glencross says there's plenty to see as we recognise Her Majesty's special day.
"The Queen's birthday is always an important occasion for us as a Crown Dependency, and we are pleased to be able to mark it at the castle with a 21 gun salute. As part of the celebrations we will also be offering free entry to all of our museum sites throughout the day".
Islanders wishing to attend the ceremony from inside the castle must arrive before 11:40am, as the bridge will then temporarily close to allow the salute to take place.
A number of Guernsey's heritage sites and museums will also be open for free on the day.
Castle Cornet and Fort Grey will be open 10am – 4pm, while the German Naval Signals HQ will be open from 12.30 - 4.30pm.
Guernsey's Museum and Art Gallery is 10am – 5pm, where two temporary exhibitions 'Looking for Love' by Alec Soth and 'Between the Tides' by Trudi Shannon are currently on show.