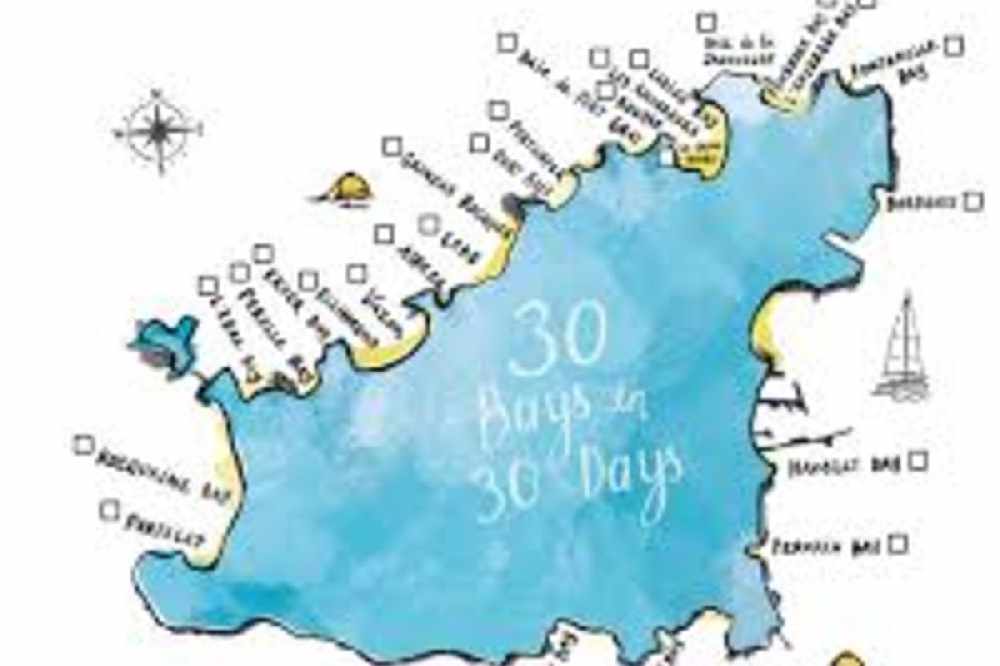 The 2020 30 Bays in 30 Days swimming event ends in a group swim at Cobo tomorrow (30 July 2020)
It's the final group swim of this year's 30 Bays in 30 Days at 6.30 tomorrow (30 July 2020).
The organisers of the Les Bourgs Hospice Fundraiser cancelled a launch group swim and had also intended not to hold a closing celebratory event because of COVID-19 restrictions, but they changed their minds following 89 days of no transmission.
The managers of the event, which is sponsored by Rocq Capital, say they have always put safety first, but, provided there is not a positive test in the island before the gathering, it should be a great celebratory event.
Organiser Liz Stonebridge says they have broken all their records in the number of swimmers who have registered this year, so large crowds are expected in the warm weather and parking spaces will be limited.
Everyone is encouraged to walk or cycle .