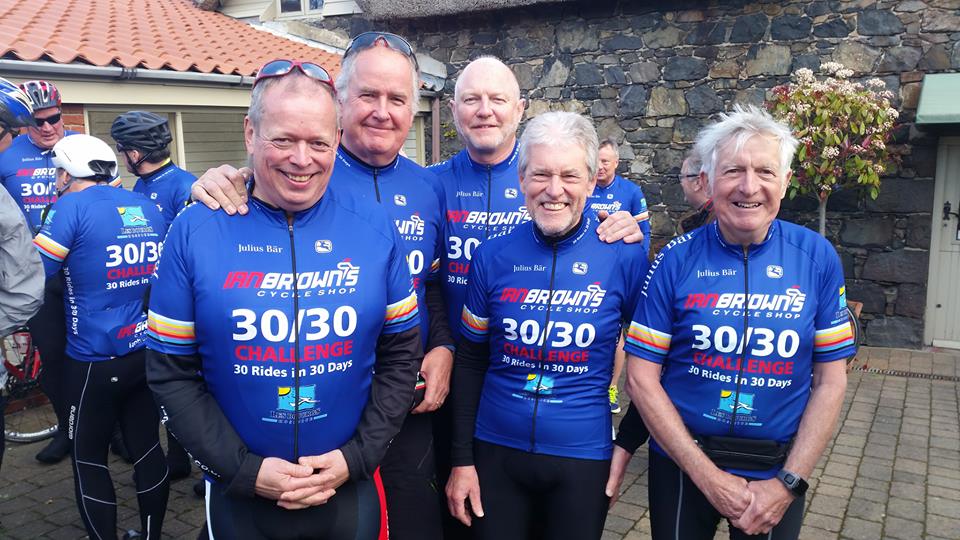 The thirteenth edition of Ian Brown's 30 Rides in 30 Days Challenge raising fund for Les Bourgs Hospice starts soon.
The fundraising charity cycling event was due to take place in May but was postponed due to lockdown.
It will now take place from Saturday 29th August through to Sunday 27th September 2020.
Organiser Liz Stone bridge is delighted it's going ahead:
"Thankfully the majority of the riders who registered for the original dates are still able to participate and indeed a few new registrations have appeared.
"This year's rescheduled event has eighty seven riders already signed up but there is still room for a few more late registrations up to a maximum of 100.
"Participants are asked to ride their bikes for one hour each day for thirty consecutive days. Individuals or teams of up to four riders are welcome."
The event has been a very successful fundraiser and the previous twelve events have raised a combined total of £750,000 for Les Bourgs Hospice since 2008.
If anyone is still interested in registering and can help to raise funds for Les Bourgs Hospice please register online at www.ride30in30.com or contact Ian Brown at ian@ianbrowns.co.uk Tel 721581.