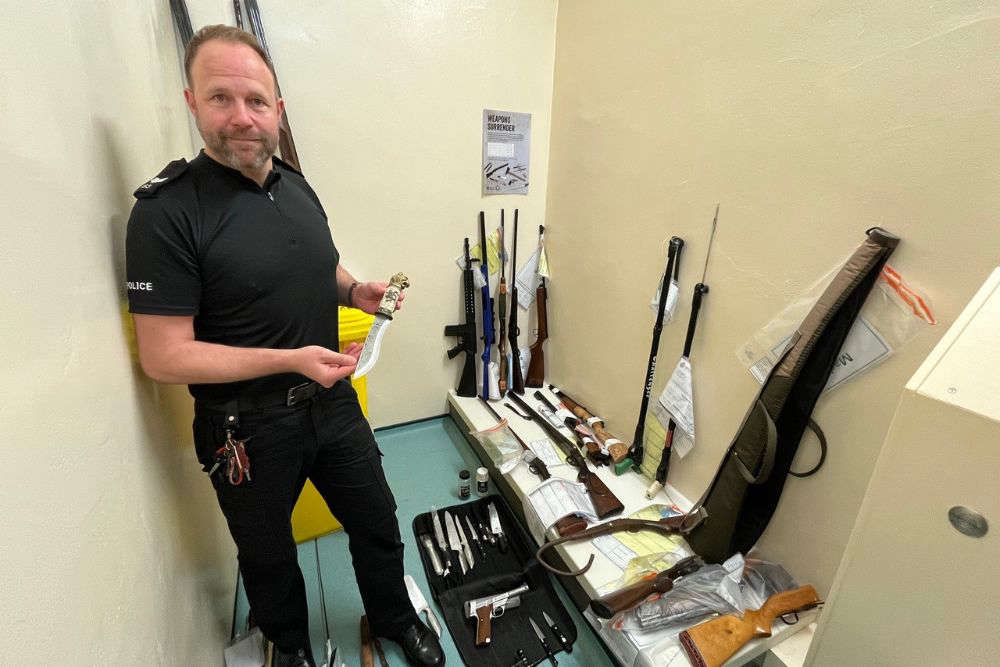 More than 30 dangerous weapons have been handed into Alderney Police during a two-week surrender period.
Shotguns, rifles, handguns, spearguns, an assortment of knives, a decorative sword, a mace and 200 crossbow bolts are among the dangerous weapons to be handed in.
The fortnight-long Alderney Weapons Surrender have owners the opportunity to turn in their weapons without fear of prosecution.
Alderney Police's Sergeant James Taylor says the force considers this a huge success:
"It was identified that there may be existing licence holders, previous licence holders or members of the public who no longer wish to keep dangerous weapons, so we decided to provide an opportunity for the community to surrender any weapons they no longer wish to keep.
The Weapons Surrender has been very positive with a number of licence renewals and over 30 dangerous weapons being handed in for safe disposal
These weapons are no longer available to the public and will ensure Alderney continues to be a safe place to live, work and visit."
The period has also allowed 20 new certificate applications for weapons and ammunition to begin being processed.
Alderney's dangerous weapons law is different to other jurisdictions - it includes a wider range of weapons that must be licenced, including BB guns, spearguns and bows and arrows.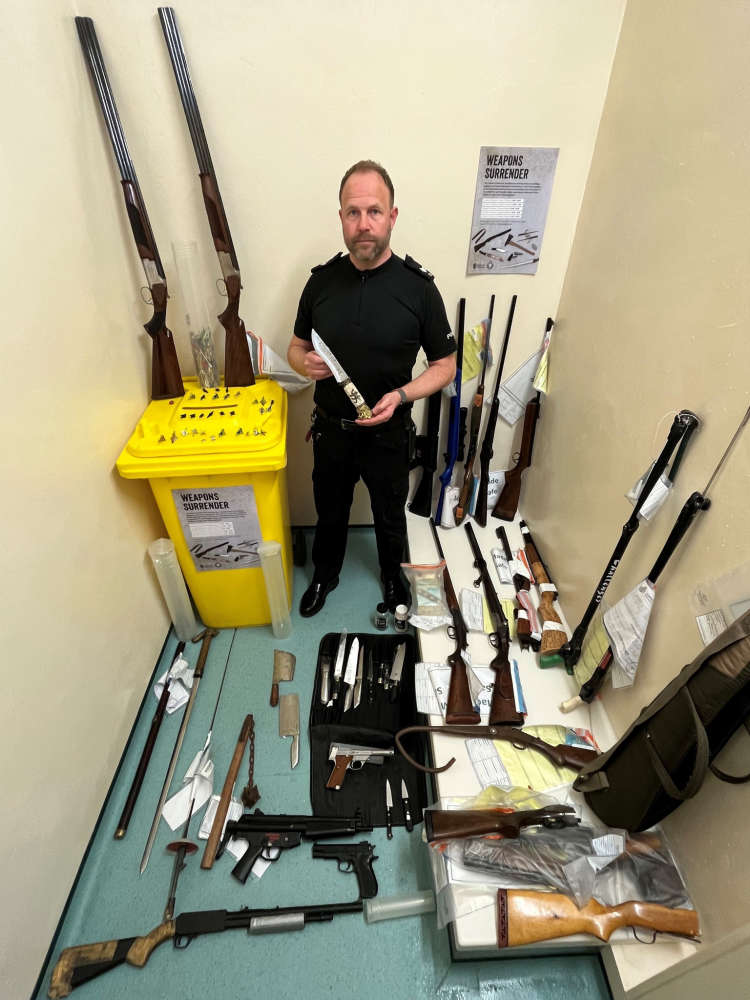 Pictured: Alderney Police's Sergeant James Taylor with the surrendered weapons, including the engraved hunting knife he is holding.