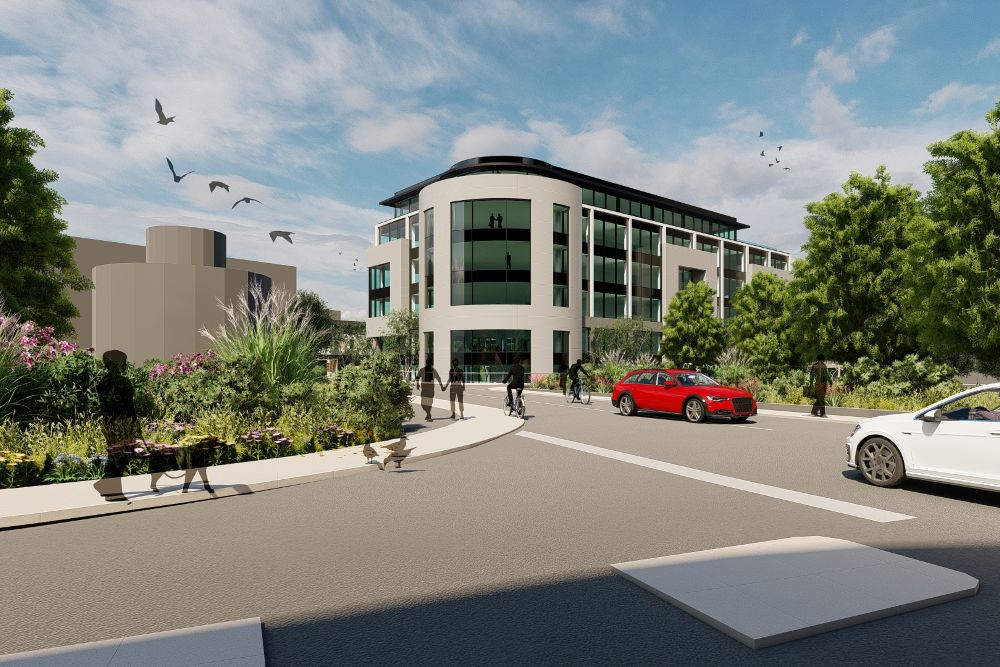 Comprop has revealed its plans for the completion of works at Admiral Park in St Peter Port.
The local property developer says the plans are designed to inject a further £40 million of private investment into the Island
and support the local construction industry.
The proposed development will complete the Admiral Park site and will provide a 66,500 square feet, six storey landmark building in the centre of Admiral Park. The plans include offices, a restaurant/brasserie, the provision of an additional 64 covered cycle spaces, the completion of the car park, and amenity space to the front of the building including a petanque court.
But it's understood a cinema is no longer part of the plans as Comprop's search for a cinema partner has proved to be challenging and no operators have expressed any interest.
Managing Director of Comprop Steve Marie said: "We are all too aware of the impacts that Covid-19 has had on the local economy; so we are delighted that two separate potential occupiers are showing an interest in the building and looking for a long term presence in Guernsey.
"As the Government pursues initiatives to rebuild the economy, subject to obtaining planning permission, Comprop will be playing a part in assisting the construction industry and wider economy in providing an iconic building to showcase the Island and investing £40 million, at no cost to the taxpayer."
Comprop's history with Admiral Park goes back over 20 years having transformed the derelict former gas works site into new homes, offices, Waitrose and the B&Q building.
Most recently, in the summer of 2019, they announced the construction of a 100-bedroom Premier Inn Hotel, a multi storey car park and 30,000 square feet of state-of-the-art office accommodation.
This office building is now already 75% let and Comprop says this demonstrates the demand within the financial and professional services industries for Class A office accommodation.