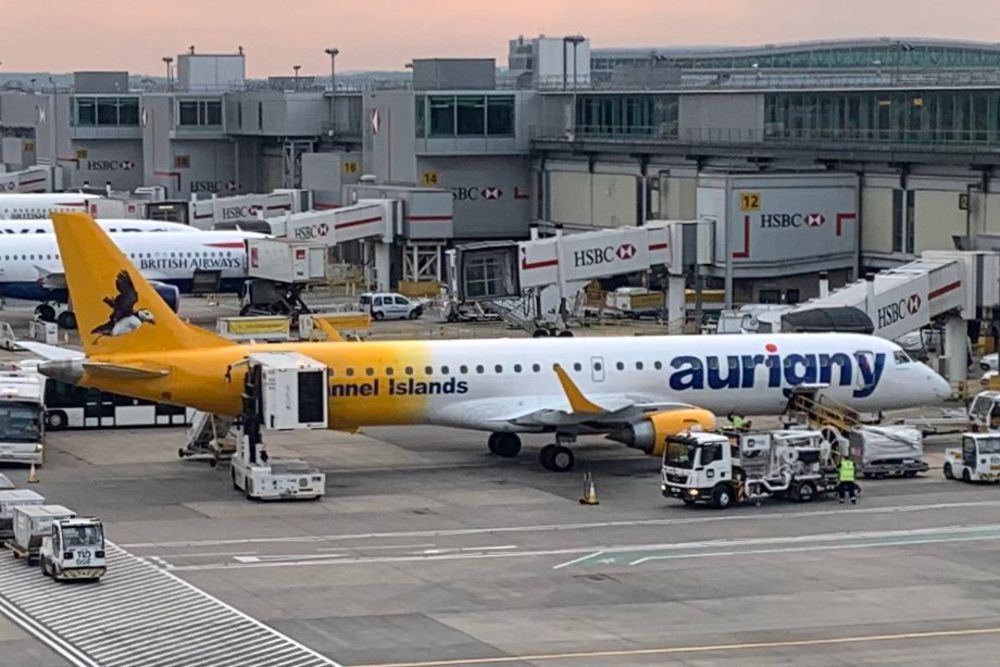 There have been 49 job losses at Aurigny and 11 more could follow as the States-owned airline works to sustain its operations through the impacts of the pandemic.
Covid-19 has devastated the airline industry around the world, as borders closed and restrictions kept aircraft on the ground.
The dramatic drop in demand for passenger transport and restrictions imposed by governments globally is threatening the viability of many firms in both the air transport sector and the rest of the aviation industry, with many jobs at stake.
Aurigny Chairman Kevin George says there have been 49 losses at the airline so far, but a further 11 are likely to go because of the retirement of the last of its ATR aircraft and the down sizing of the fleet.
"We're in consultation for a further 11 positions and this is really linked to the fact that we have one of the ATR-72 aircraft, which is not currently being used coming to the end of its lease in November. Because of that small shrink in the operation we are unfortunately considering these positions.
"We are very much focused on seeking to improve the efficiency of the business. The States have given fantastic financial support to the airline and we have a responsibility to them to operate the business as cost-effectively as we can.
In November it was revealed the airline total losses for last year and this year were predicted to be £38m.
In an attempt to improve connectivity in the UK the British government is looking to cut Air Passenger Duty on domestic flights. Kevin George says that would be good news:
"What we would like to see as borders re-open is a bounce in shorter-distance travel rather than passengers flying off to Europe . We think there is pent up demand for travel to and from the Bailiwick, and anything in relation to Air Passenger Duty that can assist that has to be good news."