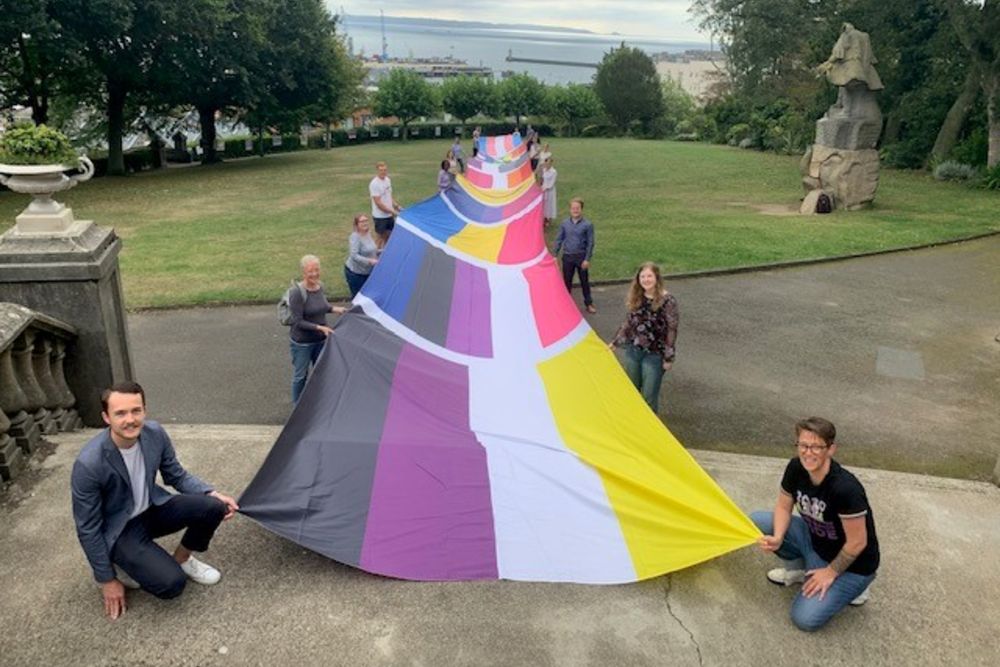 Members within the LGBTQ Plus community and its allies will be represented at Channel Islands Pride this weekend by a huge flag that will flown as part of the celebrations.
The inclusive version of the rainbow flag includes stripes representing trans people, black and ethnic minority people, non-binary, bisexual, asexual, intersex and gender fluid community members.
CI Pride Director Ellie Jones says the Pride team wanted to make a point of supporting everyone who sits under the rainbow, ensuring that no-one is left behind on the journey for acceptance and equality.
"This year we wanted to make sure that people knew they were included in the Pride parade and in LGBT inclusion across the island, and highlight some of the identities that are either less-known or suffer more discrimination
"We've been doing a campaign called More Than Just A Rainbow. It highlights that there isn't just the one rainbow flag. There's lots of different identities. We've got 10 different identities in a 50-metre flag that'll go alongside the traditional rainbow flag that we have.
We're also putting up 28 identity flags on the mast in town. We can't fit them all on just one flag."
Pride organisers are promising we will be seeing plenty more rainbows across Guernsey in the coming days.
The steps into Market Square have been given a temporary makeover, and a colourful carpet of flowers is on show on North Plantation.