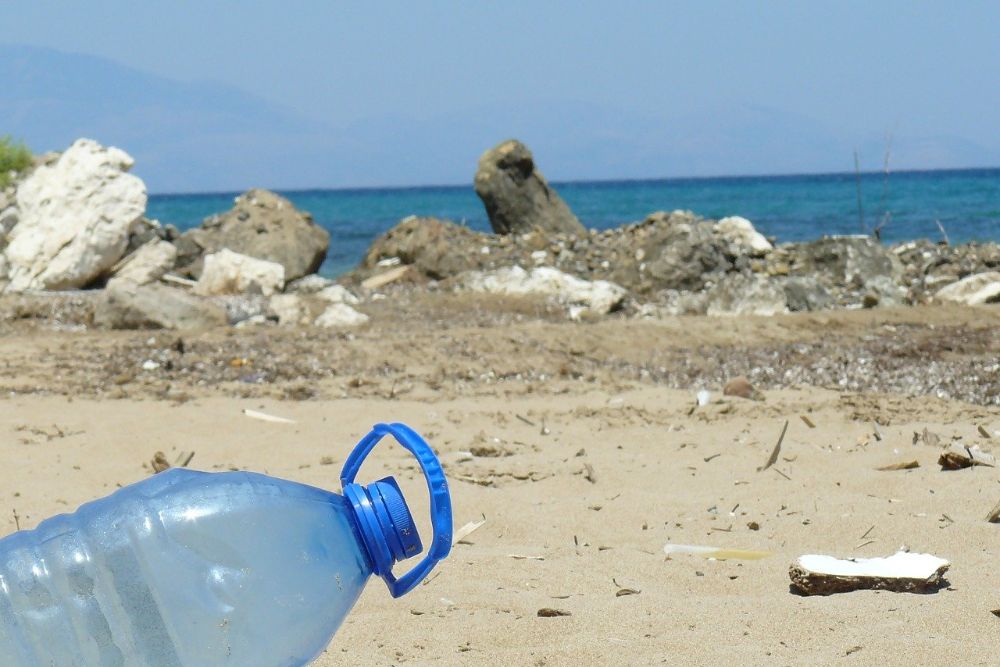 Volunteers have cleared more than 800 kilos of waste from our beaches.
The Big Channel Islands Beach Clean saw more the 367 people take time over a weekend to pick up ocean debris.
137 people took part in Jersey and 190 in Guernsey - collecting 195 and 441 kilos of rubbish respectively, including fishing lines, food wrappers and face masks.
A further 166 kilos were picked up in Alderney and Sark.
Unusual discoveries included packs of bicarbonate soda from Portugal, a water bottle form Turkey and a toilet seat.
"This year was a huge success with a big increase in the number of participants and the amount of waste collected – more than double on both accounts. Our communities really came together, despite being physically apart, and achieved something amazing; a safer environment for wildlife." - Lorna West, Outreach Officer, Alderney Wildlife Trust.
The event took place over the weekend of the 12 -14 February and was organised by local environment groups Alderney Wildlife Trust, The Clean Earth Trust, La Societe Serquaise, Little Feet Environmental (Jersey) and The National Trust for Jersey.
Volunteers were asked to choose a beach and send in what they found, along with the weight and photos.
Other items collected included lego, keyboard keys, car parts, plastic cutlery, tennis balls, toothbrushes, bagged dog faeces, shoes and polystyrene.
Shakira Christodoulou, La Societe Serquaise said: "Sark fought back against lockdown to give nine beaches a thorough spring-clean - more than we've ever achieved before for the Big Beach Clean, even if the traditional tea and cake finish together was lacking! I'd like to thank everyone from La Société Sercquaise, Sark Community Blooms, and Sark's home-schoolers who joined in."
The Clean Earth Trust wants beach cleaners to keep submitting their finds as part of an ongoing project monitoring ocean waste.
If you want to get involved send the date, beach, weight, number of volunteers, how much time was spent beach cleaning, a list of finds (including the count of each item) and a photo to hello@cleanearthtrust.org or join the team for a group beach clean when coronavirus restrictions allow.