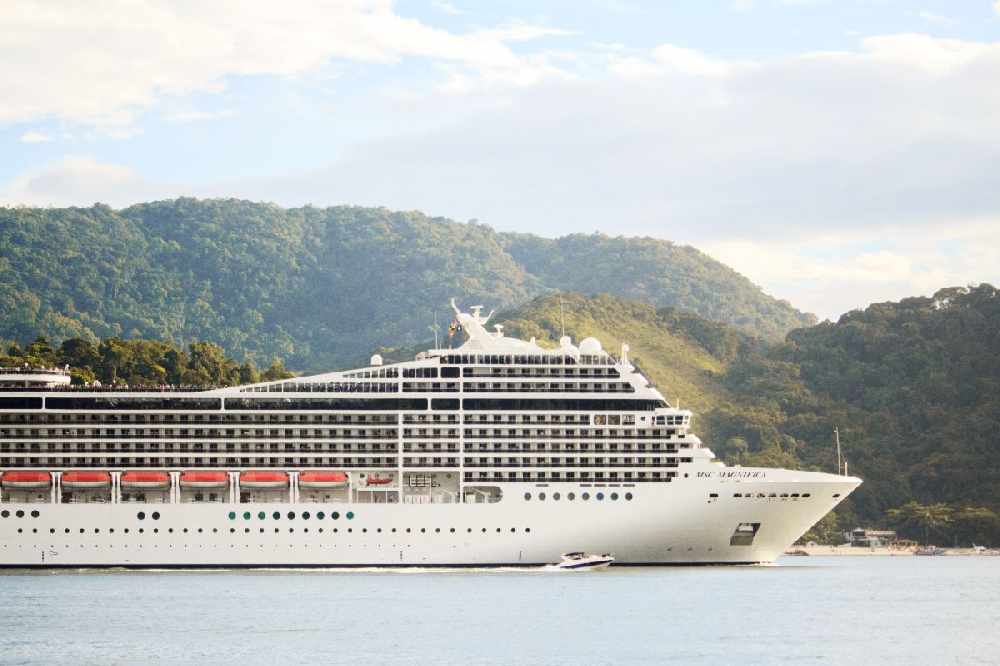 The return of cruise liners with large numbers of passengers is what the island needs, according to Deputy Neil Inder.
The first vessels are expected in April.
The President of Economic Development says he understands some islanders' fears concerning the risks of Covid-19 but he says these passengers will have been tested on a very regular basis.
"These ships are practically hospital ships, you can't get on without being tested, you're tested once or twice every couple of days, and you're not getting off without being tested and you're probably not getting on to the island without getting tested either.
So, there is always a risk but we're supposed to be moving from pandemic into endemic, but if we we carry on worrying about Covid we will never ever move anywhere.
I think it's a really good message, if nothing else, to show it looks like 2022 means we are getting back to some form of reality."
The island, all of us, have had a miserable couple of years, we really have.
Children have been locked down, we've been locked down, people have lost jobs and as we get over this, it's almost totemic in a way, I think it shows that the island is getting back to normal. But it's been horrible for everyone so I'm really looking forward to it."
@HLCruisesInt's Hanseatic Spirit will be the first ship to call at Guernsey's St Peter Port on 14 April 2022 after @VisitGuernsey reopens for cruise calls https://t.co/kfs7KwyGcf

— Cruise & Ferry (@Cruise_Ferry) November 18, 2021
Gold-accredited Guernsey tour guide Annette Henry says it is what businesses that rely on the tourism industry need.
"Well it's brilliant news because obviously we haven't had cruise ships in for some time, and for many operators, tour guides and associated tourist attractions this is our lifeline.
This is how we make our money in the summer months and with not having cruise ships or passengers for the last 18 months or so, it's had a huge knock on effect."
Ms Henry says the tour guide community will be ready to begin again and has huge experience in showing visitors what the Bailiwick has to offer.
"In our heyday we had more than 100 ships coming in and we can cope admirably with that because there is so much expertise in the tourist trade and there are up and coming tour guides and new tourist attractions and we can absolutely deal with it.
What we can't deal with is all these visitors being told on board the ships that they have to go on a recognised shore extension, getting on a coach, being herded and shepherded and accompanied but then going straight back on to a ship.
That would be a huge problem but those are the whispers that we've heard in the industry and we hope it's not going to come to fruition."