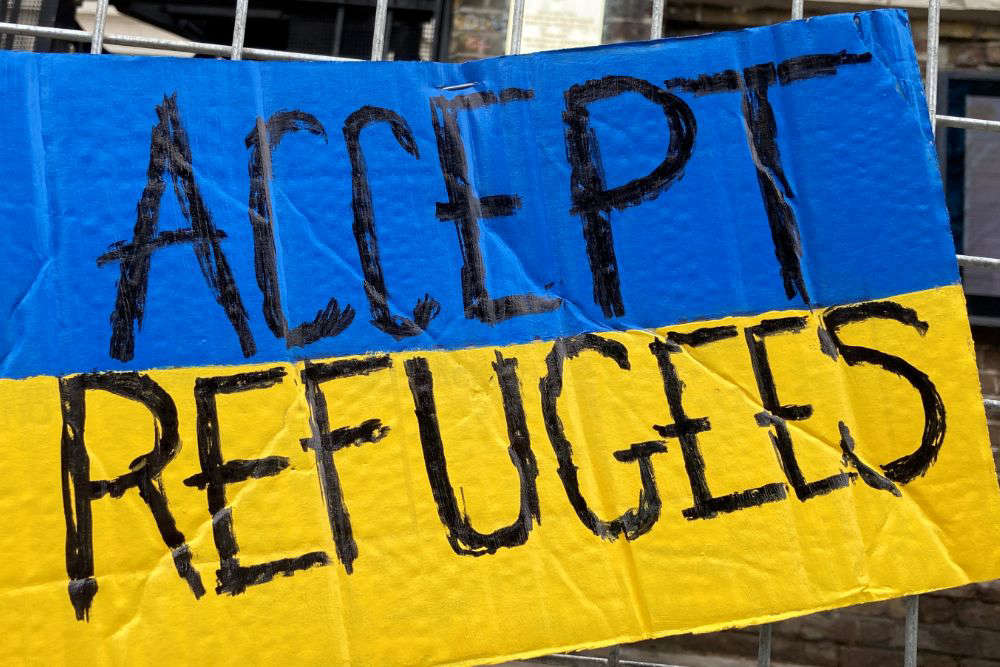 Deputy Chris Blin says that there is too much indecision on getting a Guernsey scheme up and running and he is calling on Home Affairs to get on with it.
Speaking in a personal capacity, and not as the president of the Overseas Aid and Development Commission, deputy Blin says he wants a commitment that action will be taken.
"There's still indecision on the timings of how we're going to go about looking at the sponsored visas. We need to be committed at this point. We're not talking about bringing over hundreds. We're trying to, by our actions, show where we stand."
Several weeks ago, Deputy Blin met with a group of Ukrainians already living in Guernsey to form a support group to welcome and help those moving to the island to flee the conflict, which has now entered its third month.
But to date, no refugees without a direct family connection to Guernsey have moved here.
The Home Affairs Committee says it is now formally consulting with the States' principal committees and the governments of Sark and Alderney about how to best set up a sponsorship scheme for Ukrainians.
Home Affairs has agreed the rules of a family scheme, to offer support to Ukrainians with a local connection. The Guernsey Border Agency is supporting families with visa applications to try to speed up the process, although it is the UK's Home Office that will actually issue the visas.
The States has also set up a team to work across public services to support people moving to Guernsey under the family Scheme.
Deputy Rob Prow, the president of Home Affairs, says he's aware there is community support for the Homes for Ukraine scheme:
"We're particularly mindful of the capacity and resources of some services who provide support to our most vulnerable islanders, and who would need to extend those services, which are already stretched, to more service users.
We want to be sure that any scheme is implemented sustainably, and with the support across the States, whether that be in Health, Education, Employment & Social Security or any other area.
The Committee understands that the Bailiwick is not the same as the UK, and so is looking to further explore a scheme which can fit our community. The UK's Homes for Ukraine Scheme does not provide a workable blueprint that can be replicated within the Bailiwick readily."
Deputy Chris Blin says he's spoken to Deputy Prow and understands the constraints his committee is working under but, nevertheless, he believes more can be done:
"We need to show that commitment now because until this point we've been planning and organising it. I appreciate that we need the UK government to finalise. But there's a lot of private individuals and people here who just want to get on with this.
I know that they're working at it. I know they're doing their best to make sure the documents are right. But we need this action now and not in another number of weeks or months."