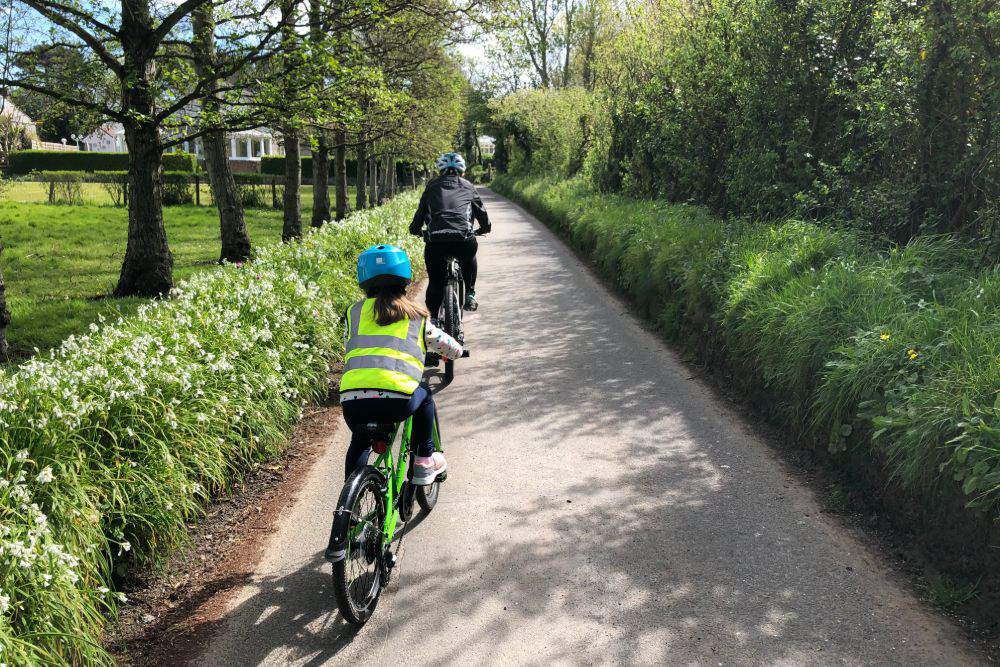 Trained 'Bikeability' cycling instructors are to roll out short courses for adults who want to get more confident in using their bikes for work, leisure or with their families.
Recruitment for the courses began at the e-bike expo at the North Beach in April, when a number of adults signed up.
The courses will run in the early evenings or at weekends at a variety of venues to suit riders' needs.
The aim is to improve basic cycling handling skills off road, in a school car park for example, before taking the riders in small groups on increasingly busier roads.
The courses may be a single session, or more, depending on a person's confidence and their ability to take on the skills they're taught.
Frankie Middleton is a Bikeability instructor who trains junior school children across Guernsey and was instrumental in persuading States' Traffic and Highways to consider adult lessons:
"We're hoping to have a selection of meeting points around the island so we can meet up nearby to that person's house, so it will be the roads they're using. We can understand where they ride to, which roads they'll be using and absolutely taking them around the appropriate roads for them."
It is a joint initiative between States' Traffic and Highways and the Health Improvement Commission.
Alex Costen from the HIC says they're are keen to promote cycling as part of daily life, instead of using the car for every journey:
"This opportunity will support even more people to introduce active travel into their everyday lives. Cycling helps both our planet and our well being. Learning to cycle is also an important life skill, which we know not everyone gets a chance at in childhood."
"We're hoping with our commitment to start this series of courses, and if demand is there, the trainers will be available to continue to provide provision going forward."
Anyone interested in taking a course should email bikeability@gov.gg