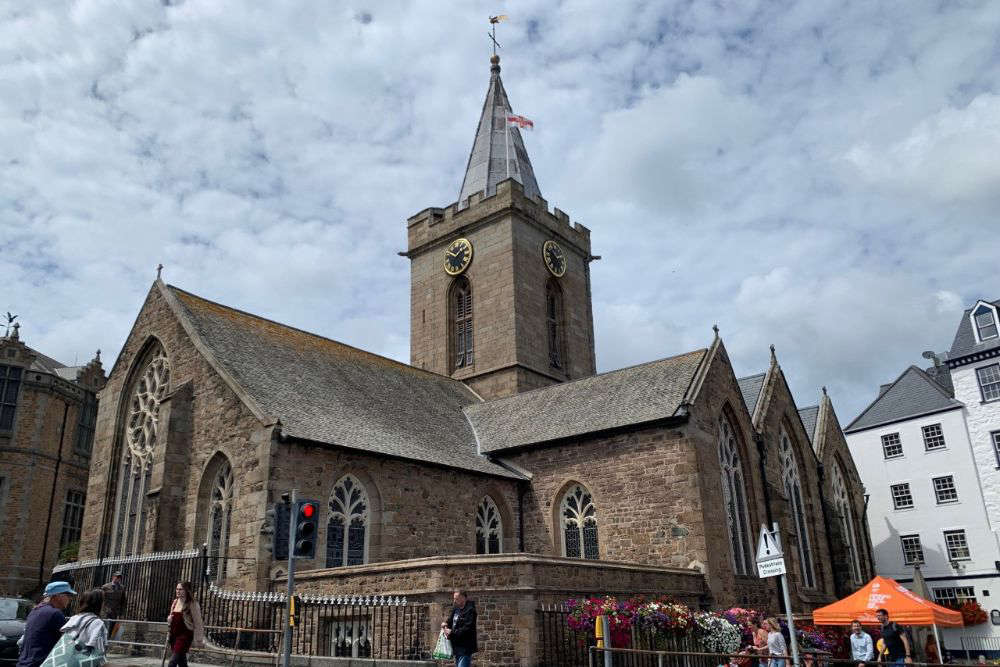 Alcohol is no longer allowed to be consumed in and around Church Square in St Peter Port, according to the States.
Officials have designated the square, Quay Street, Market Hill, the steps leading to the Commercial Arcade, and Cow Lane.
St Peter Port Constables, Town Church representatives, Home Affairs, health officials and Guernsey Police were all involved in the decision.
Home Affairs Deputy Ron Prow says it comes after alcohol-related incidents in the area.
"The committee has made this decision following a number of concerning reports regarding antisocial behaviour taking place in Town Church Square. However, the committee is also aware that this alcohol-free zone order is not going to solve the issue in its entirety – colleagues will continue to engage with the relevant stakeholders to see what else can be done and to try and arrange for proper support to be put in place where it would help.
We have also made direct contact with the Committee for Health and Social Care to ensure we are working in a joined-up way when offering that support. In the meantime, it is hoped that this order will help protect the public from some of the worse examples of anti-social behaviour that have been reported in the area."
St Peter Port Constable Zoe Lihou says it will make town more inviting to visitors and islanders.
"I am delighted that action is finally being taken to ensure a more welcoming environment at one of the main gateways to the heart of our town. We approached the Committee for Home Affairs and Law Enforcement for assistance with tackling the issues of anti-social behaviour experienced around the Town Church area, in which alcohol was a contributing factor.
There is more work to be done in tackling all forms of anti-social behaviour. I look forward to continuing this positive and effective working relationship with Home Affairs and law enforcement. Having highlighted this issue and sparked much debate, I now hope other areas of the States responsible for the health and social aspect of behavioural issues act as effectively as Deputy Prow's committee in making it happen."
A spokesperson for Bailiwick Law Enforcement said:
"While we hope that this measure will help to reduce anti-social behaviour from occurring within Church Square, we would also encourage members of the public to report such behaviour if they see it occurring anywhere."
Events and activities organised by Town Church won't be affected by this rule.