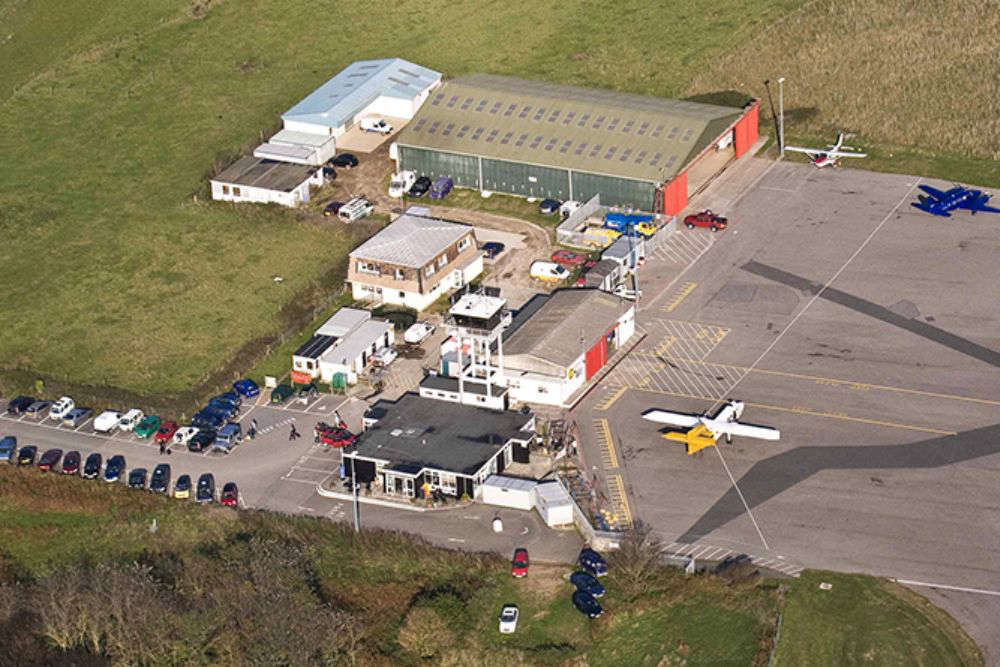 Before the end of the year, Guernsey's States will debate whether to approve plans to future-proof Alderney's air links.
The prefered plan, known as Option C+, involves resurfacing, widening, and extending the runway, as well as building a new terminal and refurbishing the airport fire station.
These developments would enable larger, ATR aircraft to operate into the island, enhance security to comply with modern standards and allow the island to have full medical evacuation capability.
Guernsey wants Alderney to contribute towards the cost, which is estimated to be around £24 million. Alderney has it is willing to do this but no figure's been quoted.
The States agreed to spend £12 million in 2019, however, Policy and Resources and States' Trading Supervisory Board say the additional cost could be offset by operational savings.
Air services from Alderney are currently subsidised by £2 million a year by the States of Guernsey, under a Public Service Obligation contract.
It is suggested that this could be reduced by £800,000 a year if the improvements are approved as Aurigny could operate a standard fleet across all or most of its network, delivering savings on aircrew and maintenance.
P&R president deputy Peter Ferbrache says refurbishing the entire site makes sense:
"It's got to have millions of pounds spent on it anyway, for it to be refurbished, which the states had previously agreed to.
The majority of us thought because the terminal is 50-odd years old and the fire station building needs replacing, that this was an appropriate and most cost-effective time to do it."
Alderney's Policy & Finance Chairman Ian Carter says this could have enormous benefits for the Bailiwick:
"The airport refurbishment and runway extension project is absolutely essential to future-proofing the island and reducing costs, therefore saving money in the medium-long term for the Bailiwick."