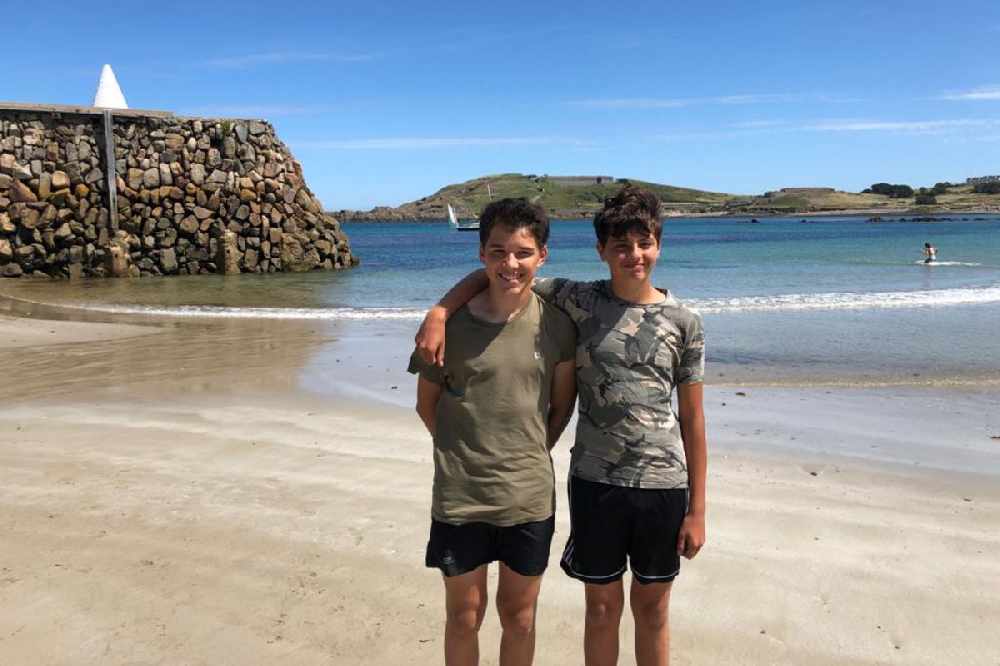 Tobin Collier and Isaac Maurice
Two teenage boys from Alderney are being praised for a heroic rescue at sea.
14-year-old Tobin Collier and 13-year-old Isaac Maurice are being lauded after rescuing a six-year-old who was being dragged out to sea on a paddleboard at Braye Beach.
He was on holiday in the island with his family. His dad quickly swam out to try and help, but couldn't swim against the strong tide.
It happened on Sunday 2nd August.
The tide turned and started to pull him out to sea but Tobin and Isaac had been given lifesaving training at school and went to help.
They managed to reach the paddleboard and stopped it from moving any further out to sea until help arrived.
The boys' teacher, Angela Etheredge from St Anne's School, says their quick thinking and training made a difference:
"There is a buzz of excitement about this story on the island. It is perhaps an important opportunity to stress to all that the water can be dangerous and that close supervision is required for kayaks, inflatables and paddleboards.
"The boys who swam out to rescue this boy have both had lifesaving lessons at school and were able to assess the situation, consider their options, and change their plan according to the situation, as they have learned. This led to a positive outcome for all."