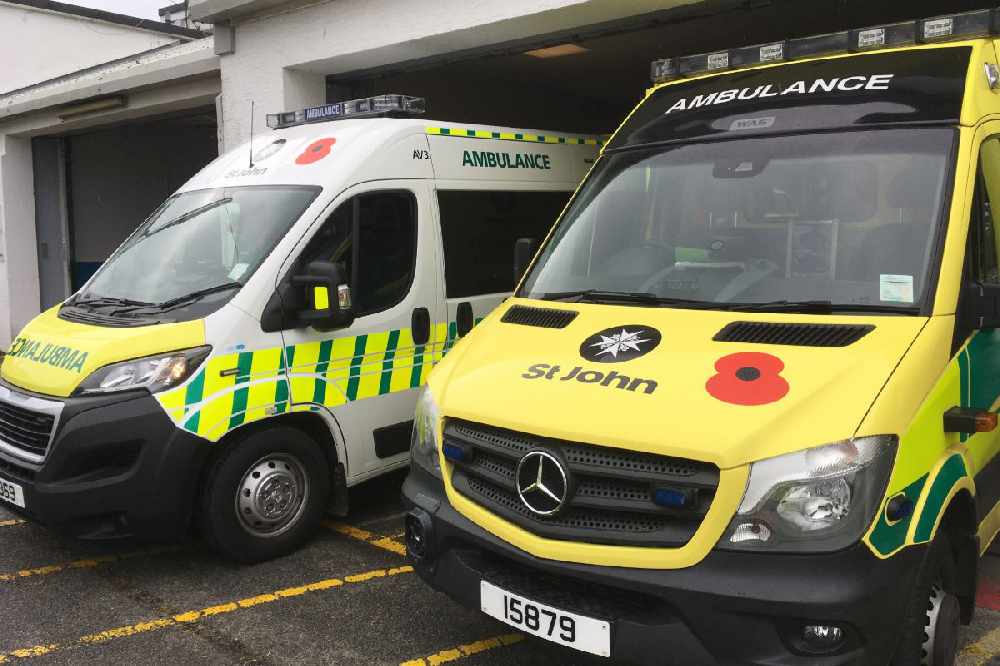 Islanders now have the option of renewing their ambulance subscription online.
Charges for ambulances arise because St John Ambulance Guernsey is not fully funded by the States of Guernsey. The funding from the government only covers around 70% of the costs of running the service, so additional income needs to be raised from subscriptions, charges and donations. The cost for an ambulance without cover in 2020 will be £371 per incident.
Renewal letters for existing members are being sent out this week and anyone who wants to join the scheme can also do so by going to stjohn.gg/payment.
The other methods of payment, such as cash, cheque and credit card remain available and people can continue to pay using Direct Debits. Anyone with an existing Direct Debit does not need to take any action, unless they wish to change to online payments.
Dean de la Mare, Deputy Chief Ambulance Officer said: "Many people now rely on online payments to pay bills or memberships and we know islanders have been wanting us to introduce an online payment system. We hope that by providing this option, alongside the other payment methods, we can make life easier for people who want to renew their subscription or become members of the St John scheme."
Mr de la Mare added: "The 2020 ambulance cover is great value for money at £35 for an individual, £83 for a family or £30 for a senior citizen. If you need an emergency ambulance and you don't have cover, you can incur a charge of up to £371."
The subscription scheme entitles islanders to free emergency ambulance responses, assessment and medical treatment, up to 10 non-emergency ambulance transfers under the direct instruction of a Health Care Professional. There are no limits on the number of emergency ambulance responses a member can have and no age limit or restriction on pre-existing medical conditions.
Full details of the costs are:
Single membership for an individual is £35.
Child membership for a child in full time education is £13.
Family membership is £83.
Senior Citizen membership is £30
A couple who are both senior citizens is £60
A couple where one person is a over 65 is £65
Membership for a couple both under 65 years is £70
The online payment system at stjohn.gg/payment can also be used by islanders wishing to pay a bill or make a donation to the charity. New members can join the subscription scheme for 2020 from now and there will be an island-wide postal drop to all households in January.