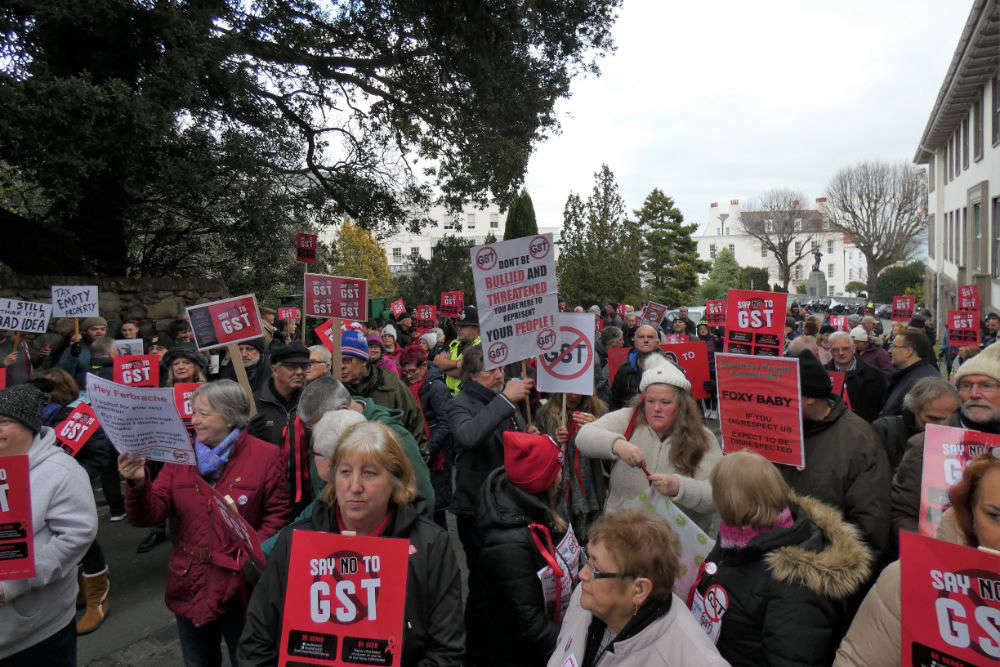 Lance Vaudin, who's helped organise the 'Guernsey People Against GST' campaign, believes there needs to be a straightforward vote on the tax.
Anti-GST campaigner Lance Vaudin said although it was disappointing to see several amendments that exclude GST fail over the three days of debate last week, deferring the next States tax meeting until next month is a good move:
"This will give time to reflect and to look at other solutions.
Everything is happening so fast and this will give a bit of breathing time."
He says a clear 'yes or no' vote on GST would accelerate the debate:
"It's all clouded about GST.
It's all about whether proposals include GST or not. It's basically, do we want GST or not?
I'd personally like to see a vote on that, yes or no, to get it out of the way.
It is almost certainly going to be no GST - but when that's out of the way we can look at a real solution to what P&R are proposing."
He had this message for islanders:
"Keep the faith, we need to carry on with this.
It's almost certain that GST will be voted out, but you can't take that as for sure.
We need to keep up the pressure and bare with us."
Meanwhile, deputies Gavin St Pier and Heidi Soulsby are still working to keep 'GST-free' alternatives on the table when the tax debate resumes on 15 February.
Deputy Soulsby says the defeat of their 'Fairter Alternative' plan which excludes GST, wasn't a surprise:
"As we suspected, there are some members who just will not support anything we are suggesting, which is rather sad."
The two deputies, along with deputy Sasha Kazantseva-Miller, met with Policy and Resources towards the end of last week's debate to try to find solutions to the tax review.
Deputy St Pier says they're still concerned February's States meeting could end up without any decision being made:
"Everyone knows that P&R's package including GST is doomed to fail, so we need to work on an alternative solution that salvages the situation and provides us with a positive way forward.
This should include an option for deputies to expressly vote for or against GST, so the decisions are clearly recorded for the public to see."