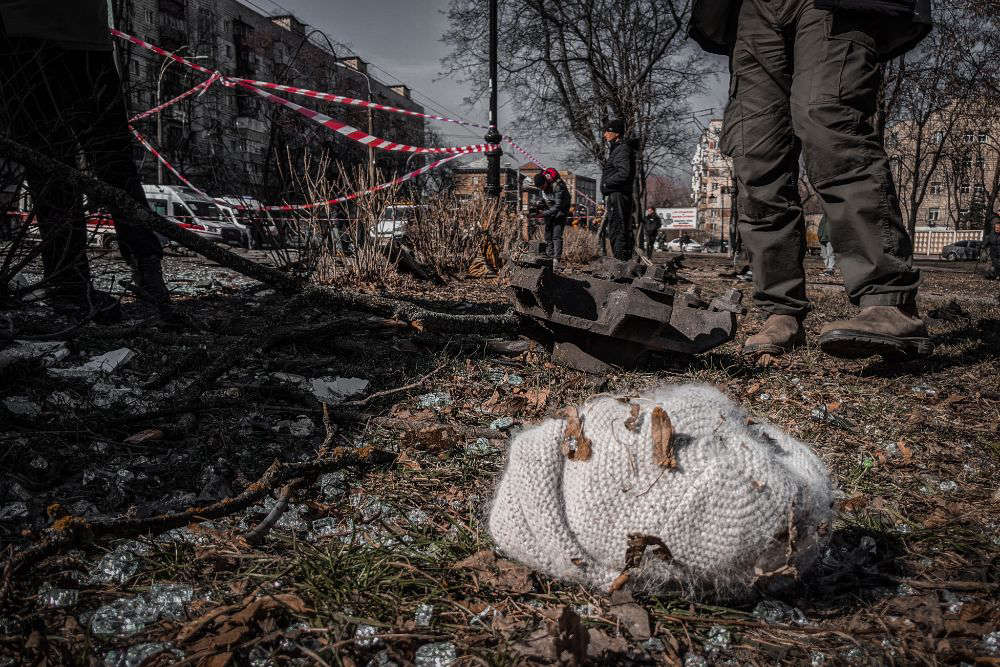 People across the Channel Islands are being asked to support a new Guernsey-registered charity trying to clear Russian explosives in Ukraine.
Friends of Ukraine-EOD has been set up to train more people to clear unexploded devices left by the invaders.
The organisation brings together people with a background in Humanitarian Mine Action (HMA), Explosive Ordnance Disposal (EOD) and
other Explosive Remnants of War (ERW) Risk Management.
Specialist adviser Ben Remfrey says there is an urgent need because of the number of ordnances and the casualties already suffered by existing disposal teams.
He says they really need to raise money, and have set an initial target of £30,000.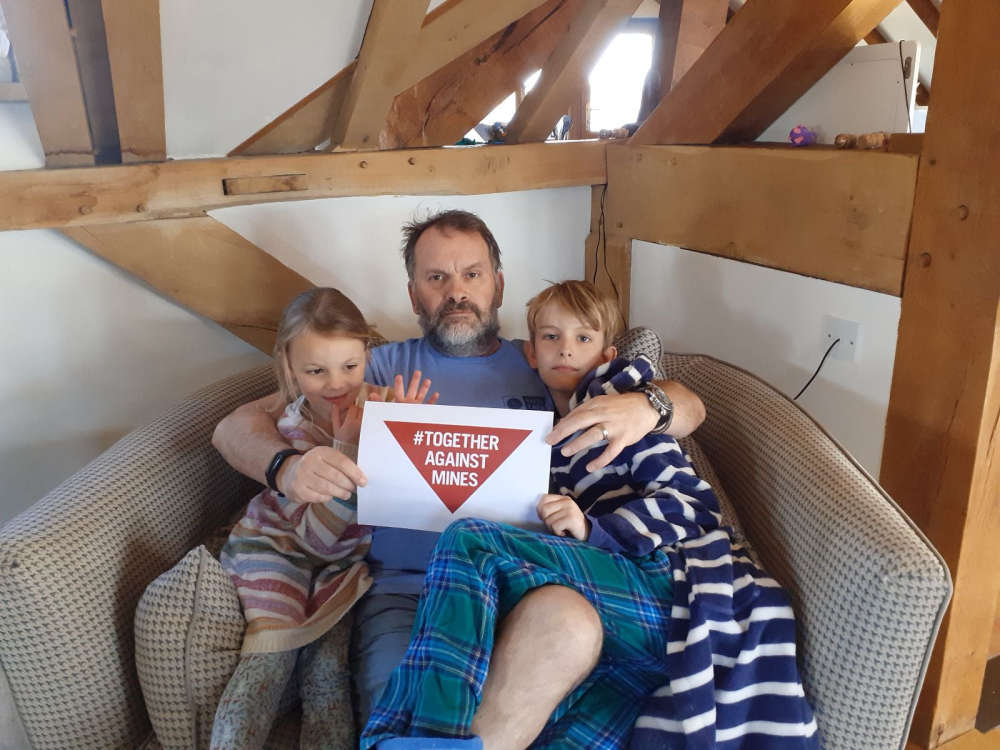 Ben Remfrey pictured with his children on Mine Awareness Day.
"Funds to fly the teams from Poland to Kosovo for the training, to feed and house them for three weeks of intensive training and then to fly them back into Poland and back into Ukraine, so what we really need is funds."
The charity are also supplying bomb-disposal equipment to the country.
As Russian soldiers withdraw from the north of Ukraine and areas around Kyiv there are fears for the safety of displaced Ukrainians returning home because of what the invaders are leaving behind:
"They are seeding unexploded devices, such as IODs, and what is going to happen is those civilians, men, women, children and the elderly will return to their homes and come across these booby traps or cluster munitions or whatever else, and unfortunately unless something is done fairly quickly we are going to have many, many tragedies involving children."
The charity is working pan-islands, with Mr Remfrey and the three LBG Directors, Dave Mahoney, Mark Helyar and Andrea Dudley-Owen based in Guernsey and in Jersey the Commanding Officer of the Jersey Field squadron, Charlie Martell and Grant Feltham of Rozel Shipping Ltd.
You can find out more about the work of FoU-EOD here, and support the appeal on a Justgiving page.