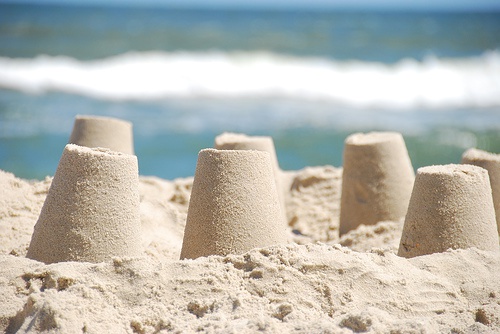 The Guernsey Arts Commissions annual sandcastle building event takes place this weekend.
The annual Art On The Beach sandcastle event will take place this weekend so if you want to take part just turn up with your bucket and spade at Vazon on Sunday from 10am
Community Arts Development Co-Ordinator Jade Kershaw says the theme for this year's sandcastle competition will be #Guernsey Together:
"We were so impressed with it during lock-down we thought we would carry on with it as our theme at the event. So we're really excited to see what ideas people come with.
"You might want to create a rainbow out of seaweed and shells to represent the spirit of the Island working together, or maybe you've got a creative interpretation of what it means to you. The event is free and open to all, and groups can take part with no limit on how many team members. Simply turn up at 10am, find your pitch and get making! Plus we'll have a few surprises on the day as well.
"As well as a sandcastle competition, there will be additional creative activities to take part in, and we encourage you to bring your kite to fly!
"Jayne Packham- who recently wowed Islanders with some of her fantastic creations made out of what she found on the beach- will be creating something special for all to view."