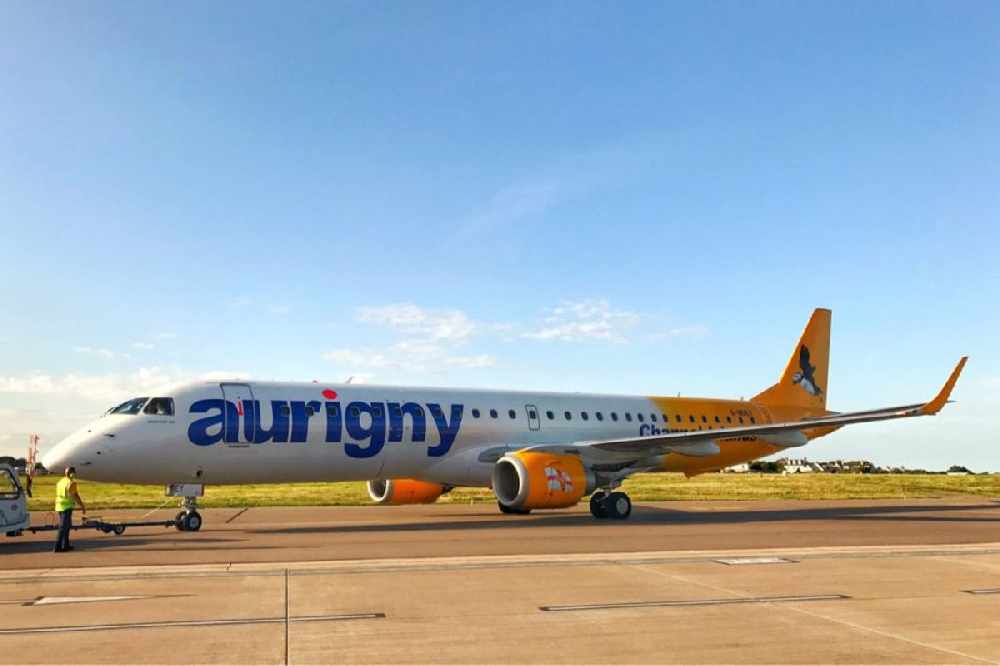 Airline bosses says everything possible has been done to minimise losses and this year is not indicative of 'normal performance'.
Airline bosses says everything possible has been done to minimise losses and this year is not indicative of 'normal performance'.
Mark Darby says the States recognised in March the impact the pandemic was likely to have and agreed an additional overdraft of up to £27m so it could remain 'an airline in waiting' for when demand for travel returns.
Losses for the year are projected to be £24m, which he says is at the 'lower end of the range', despite the pandemic going on longer than anticipated and a second wave which has further impacted the airline's operations.
The current forecast, revealed in the States of Guernsey's 2021 Budget, is that the airline will make a further loss of £14m next year depending on how soon travel returns to 'normal'.
Mr Darby says Aurigny has focused on managing its costs as well as looking to secure additional revenues, including making the most of the 'Air Bridge' between Guernsey and the Isle of Man as well as inter-Bailiwick staycation opportunities and increasing charter flights. The airline also sold off two of its ATR craft and returning a leased craft.
It also furloughed staff and introduced a pay reduction across the workforce, making sure that the only costs that remained in the business were focused on keeping Aurigny 'an airline in waiting'.
He says Aurigny has remained 'business ready', keeping staff trained in line with regulatory requirements, and able to run lifeline services.
"Working closely with various States committees and Guernsey Airport, we have played an active role in ensuring people are able to get vital medical treatment off-island, helped with essential worker travel, have maintained a vital lifeline for islanders and relatives and also took many students to university ahead of their new term and will be carrying 400-plus students in December to ensure they get home for Christmas.
"This year's financial performance reflects the enormous impact of the pandemic, and the cost that has had to be incurred to maintain the island's lifeline air links throughout. This has once again proved the strategic importance of owning an airline, to maintain and protect key connectivity for the community."
Deputy Mark Helyar said he has met STSB President Deputy Peter Roffey and the airline's management to discuss the deficits:
"We've just had a new CEO start and a new Chairman at the same time and we have met with them and discussed some of these issues. It is for them to plan - for us to give them the strategic expectations - but we would like the numbers not to be so high, I think it's fair to say."
Deputy Peter Ferbrache says it may be that Guernsey's Open Skies policy will 'have to be addressed significantly' - but that any decision would be for the States Assembly to take.