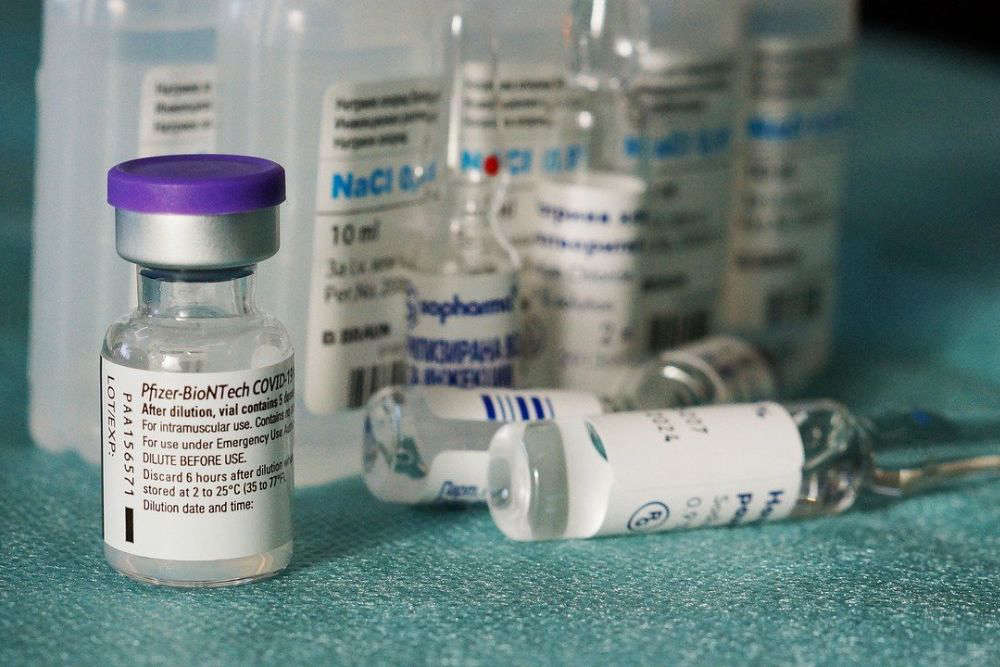 Eligible islanders will soon be offered the autumn COVID-19 booster, which is being rolled out along with the annual flu jab.
Much like last year, those who are eligible for both will be able to get them at the same time.
Following guidance from the Joint Committee on Vaccination & Immunisation and the Committee for Health & Social Care, it has been agreed the following islanders will be offered the COVID-19 booster:
All adults over 50
Those in a clinical risk group (including pregnant women)
Household contacts of people with immunosuppression
Carers aged 16 and over
Residents in a care home for older adults and staff working there
Front line health and social care workers
People in Guernsey can choose to receive their vaccination either at their usual doctor's surgery or at the new Community Vaccination Centre at Raymond Falla House.
The new location for the centre has been chosen as it has recently been vacated and has parking.
Final arrangements are being made to ensure clinic times will not clash with school traffic in the area.
Children and young people aged two up to Year 11 will be offered the flu jab, which will be administered at school as usual.
Alderney residents should continue to attend the Island Medical Centre for their jabs.
Vaccination Programme Lead, Alex Hawkins-Drew, said we can expect a difficult flu season:
'"We are entering the autumn/winter this year with some uncertainty. Australia has had an early and very severe flu season and we expect this to be replicated in the northern hemisphere in the coming months.
We also expect to have COVID-19 circulating in our community. We do know that the successful take up of our COVID-19 vaccination programme has meant that recent outbreaks of COVID-19, particularly in older residents, has seen fewer experiencing severe disease or requiring hospitalisation.
We are pleased to be working with our colleagues in primary care who will provide valuable capacity to enable us to meet the demand for vaccines. They also provide an element of patient choice as individuals can attend their own GP practice or the CVC at Raymond Falla House."