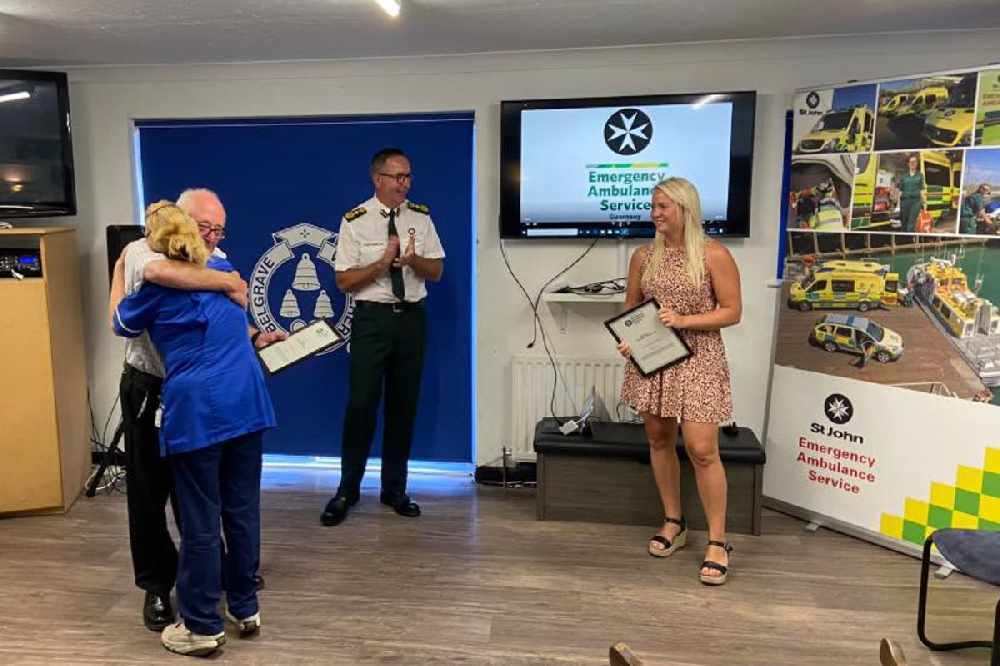 Two off-duty nurses have received an award for saving the life of a man who suffered a heart attack at work last summer.
Bob Sweets was working in the bar of the Belgrave Wanders club house at the Track last August when he began to have chest pains and struggled to breathe.
Within minutes he had collapsed in cardiac arrest.
Off-duty intensive care nurse Kristy Grant and community nurse Sue Black were in the club house that day.
They rushed to Bob's aid, giving CPR until the ambulance crew arrived.
Bob was unresponsive and not breathing. Paramedics took over and continued resuscitation, attached a defibrillator and oxygen and within a few minutes Bob's heart was beating and he was breathing again.
He spent several days in ICU at the PEH and a total of thirteen weeks in hospital before being flown to Southampton for surgery. He has since made a full recovery.
Bob says he will always be eternally grateful to Kristy and Sue for their quick actions which undoubtedly gave him the best chance of survival.
He thinks everyone should learn CPR.
"Everyone should do it, your mum, your dad, your uncle, your auntie, your granny. Check 'em out. If you do it you can save lives like mine was saved."
Kristy and Sue have been presented with the Chief Ambulance Officer's Recognition of Performance Award.
"It's absolutely crucial because it can happen to anyone, anywhere and if you know what you're doing it can be a matter of life and death. It's so, so important.
It was amazing, it was the best feeling ever. I feel so proud of myself that I was able to help him. It's so lovely and I feel so humbled that he's done all of this for me and Sue. It's really really special."