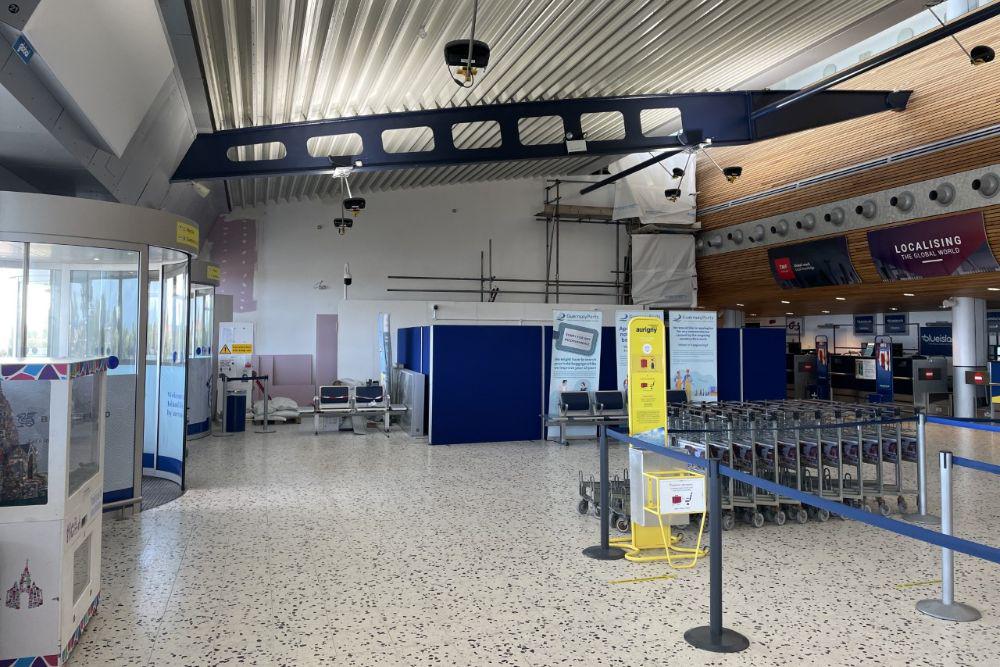 Credit: Guernsey Ports
Work on installing new baggage scanners at Guernsey Airport said to be making 'significant progress'.
The new equipment is being put in to ensure compliance with the latest aviation security standards.
The Hold Baggage System will replace random manual searches of hold baggage by security staff.
Guernsey Ports says 'significant demolition works are progressing' at the western end of the passenger terminal.
"The main wall covering the site has now been constructed and the area is enclosed from the passenger landside concourse. The construction of this new wall has created the space for the new scanners and conveyor system." - Steve Langlois, Guernsey Ports.
Contractors will create an area of approximately 390 square metres to house the two scanners and support systems.
Each one weighs 6.5 tonnes - similar to a medium sized truck. They are five metres long and two metres high and can each process more than 1,000 pieces of baggage an hour.
"The assembly of the new scanners and conveyor equipment in the UK is making excellent progress. Once the extra space has been created in the terminal, the shipment, installation and commissioning of the systems can begin. "
It is hoped the first of the new scanners will be in place ahead of the expected further easing of travel restrictions on 1 July.