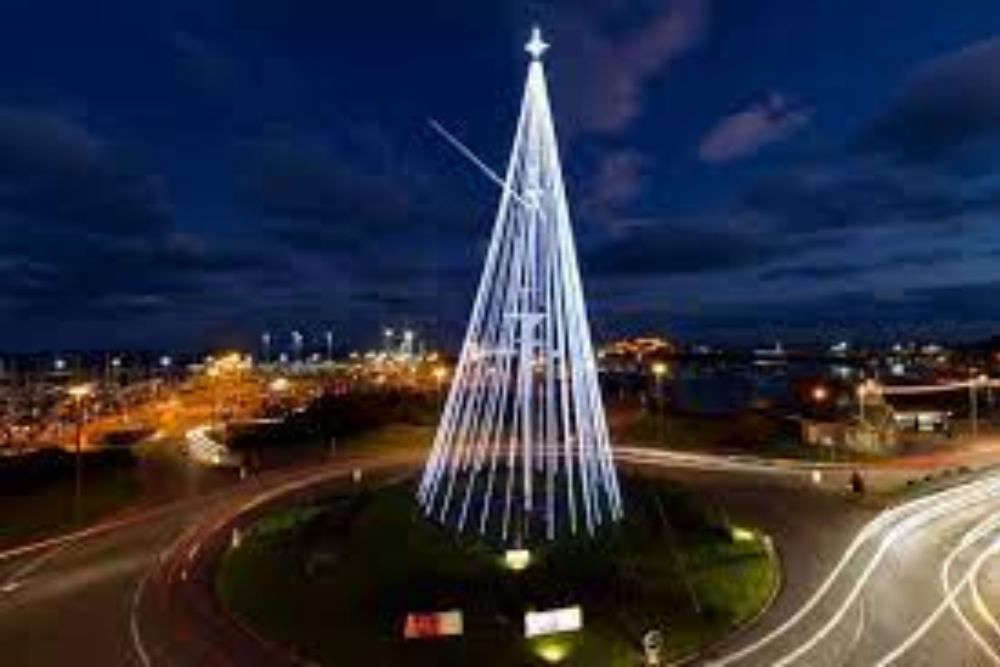 Richard McMahon is placing the star on top of the weighbridge roundabout's mast to kick off the Rotary Club's present-giving campaign.
The lights on the island landmark will be put up on 21 November.
If the weather is not suitable for a crane operation, this will happen a week later on 28 November
The lights will be turned on at 6pm on 25 November by seven-year-old Isabelle Price from Vauvert School.
This year sees the 27th Rotary Club of Guernsey 'Tree of Joy' campaign.
We're being asked to collect name tags containing the name and a suggested present for deserving youngster, and purchase the gift to the value of around £25.
This year, the tags will be available from: Creasey's Toy Shop, Aladdin's Cave, Guernsey Post Hub, Fletcher Sports in the Arcade, Co-op St Martins, NatWest High Street, Barclays High Street and Norman Piette.
People are asked to return their wrapped present by the 10 December.
The Rotary Club will be also holding flag days on 26 and 27 November to collect money to buy Christmas Hampers, which are given out to deserving families over the festive period.