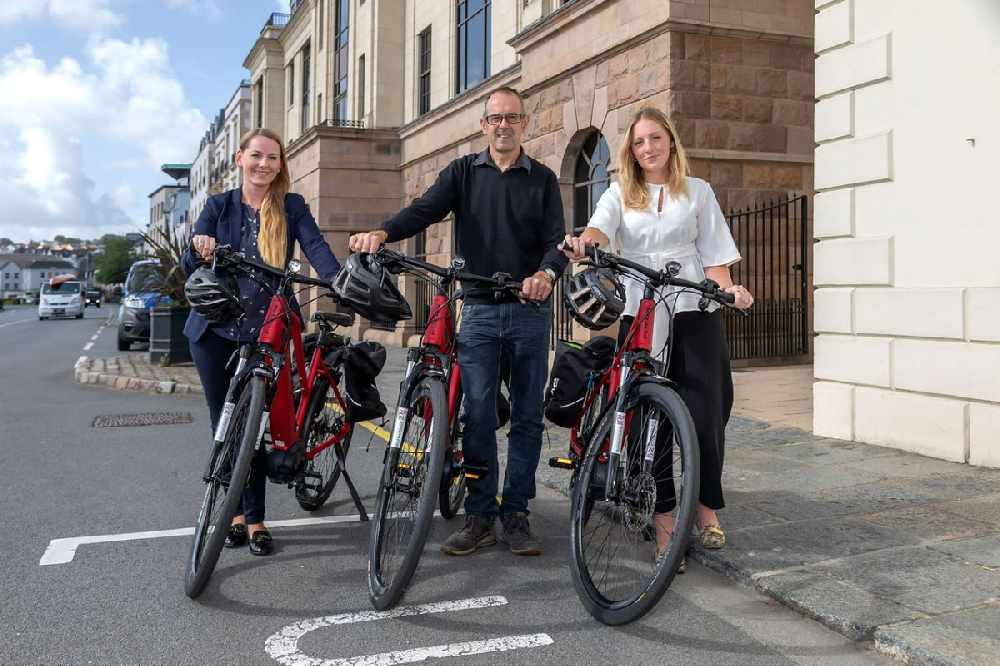 Butterfield Bank employees and the company's new electric bikes.
Butterfield Bank has bought electric bikes to enable employees to travel between the firms two sites.
Following the acquisition of ABN AMRO in Guernsey, Butterfield Bank has bought six electric bikes to ensure efficient - but environmentally sustainable - transport between the original site in Regency Court on Glategny Esplanade and the former ABN AMRO site at Martello Court on Rue de Vega.
Butterfield says it is also committed to reducing consumption of single-use plastics, encouraging sustainable living, and to conserving energy.
Managing Director, Richard Saunders, says;
'The 15-minute walk is reduced to a mere few minutes.
We have introduced the e-bikes to encourage employees to make more eco-friendly transportation decisions, as well as participate in some physical
activity during the working day.
I hope that some of them will consider getting their own e-bikes as personal transport which may in turn lead to further community benefits from both an emissions and parking perspective.'
The initiative comes after the bank received the Silver Keep Guernsey Green Award.