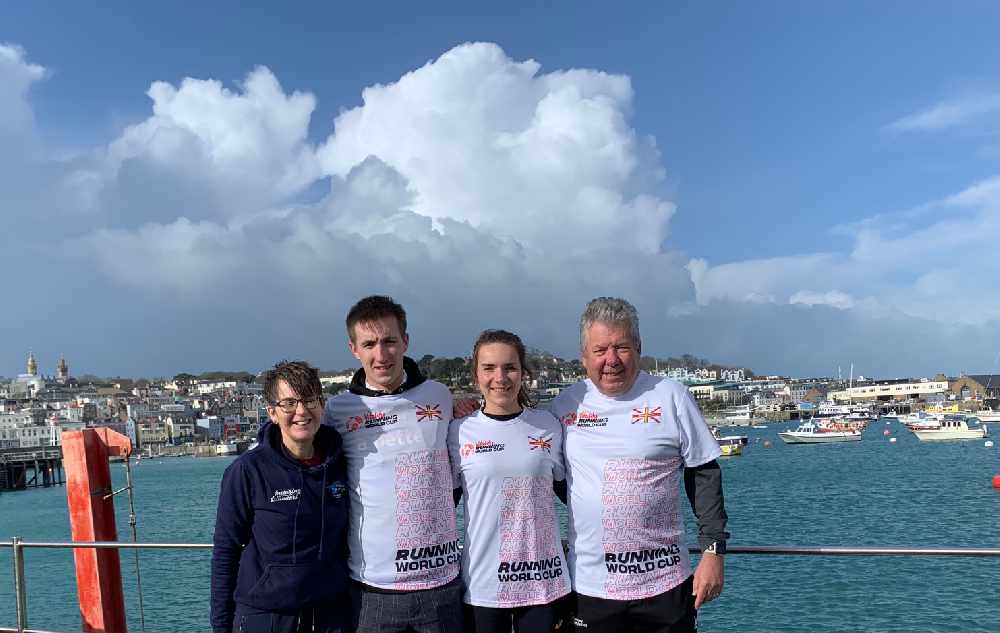 Amanda Hibbs from the island games 2021 committee, Ryan Burling, Sarah Mercier and Alun Williams
Islanders are being encouraged to sign up and take part in the Running World Cup.
The event is the first competition where anyone and everyone can compete to run for their own country. It is open to runners of all levels.
Anyone can take part by running three kilometres in under 30 minutes and logging the result on a smart phone or smart device which contributes towards their country's total.
So far, there are runners from 200 countries signed-up. Guernsey is in a group that includes Gibraltar, Jersey, Isle of Man, Andorra, Monaco, Liechtenstein, San Marino and the Holy See.
Guernsey Athletics Endurance Coach Alun Williams said that Guernsey is great at this kind of event.
'It's very easy to join up, it's a great opportunity to represent Guernsey and we'd encourage anyone who fancies doing a bit of running in early March to register,' he said.
Mr Williams added that many islanders get involved with community initiatives and more and more people are enjoying the benefits of an active lifestyle.
'So the combination of those two positive aspects should mean that we enjoy participating in the inaugural running World Cup. We're really pleased that Sarah Mercier is our captain alongside the likes of Usain Bolt from Jamaica and Jessica Ennis-Hill for the UK. I've known Sarah as an athlete for over two decades and she is an inspiration for anyone who wants to reap the benefits of activity.'
To sign up, visit runningworldcup.com