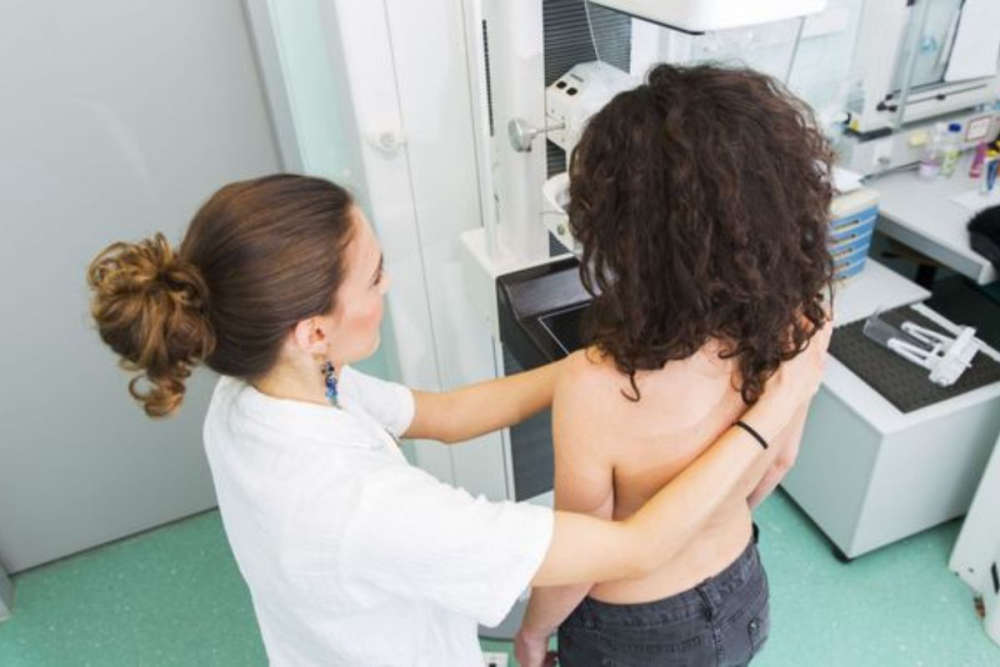 Healthcare professionals are urging women to check their breasts and go for screenings, as a part of Breast Cancer Awareness month.
Breast cancer is the second most common cancer in Guernsey.
More than 50 people are diagnosed each year.
According to Breast Cancer Care, more than a third of women don't check their breasts for abnormalities regularly enough, despite experts saying that early detection greatly improves patients' chances of survival.
Women in Guernsey above the age of 50 are invited to free breast screenings every two years.
Breast Nurse Consultant, Sharon Treacy says a few seconds of discomfort is worth the reassurance a check-up can provide:
"Breast screening is something that will pick up cancers before you can even feel it and the earlier it's found, then the outcome and the survivorship is much better.
A lot of women say they are frightened it will be painful.
It's not the most comfortable procedure, as it is a few seconds when your chest is compressed between two plates.
However, we are using the newest technology that there is in Guernsey and its something that is tolerable and you're reassured and supported through it all.
So it's not something that you're going to be in agony with."
Trans men, trans women and non-binary people should contact their GPs if they not automatically invited.
Advice and information on how to check breasts and what changes you might notice.