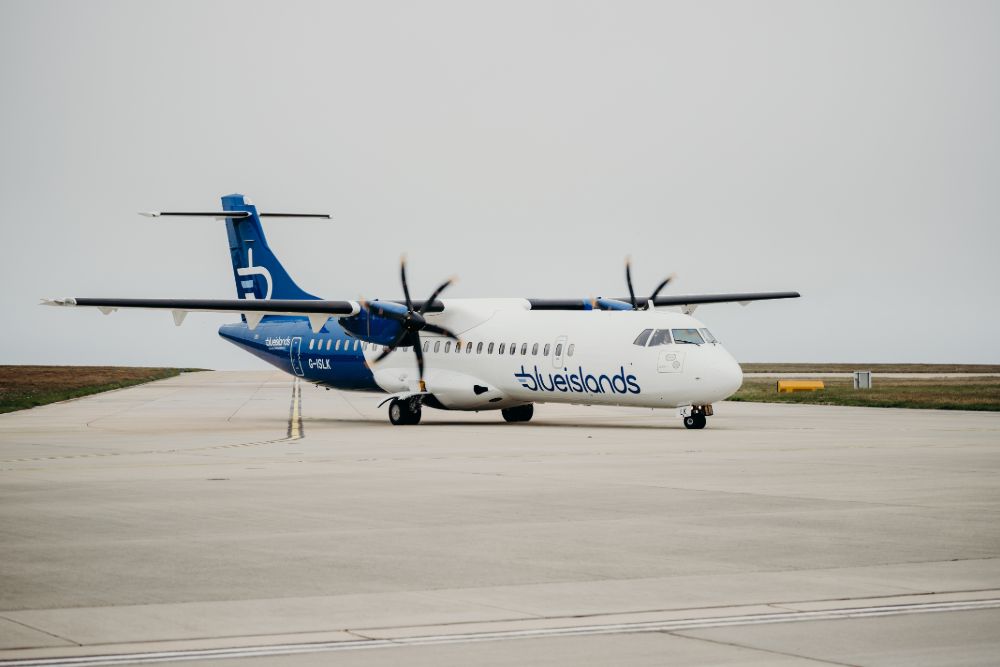 Blue Islands has launched new routes, a new website and new brand identity as it re-emerges from the pandemic.
Chief executive Rob Veron says that following the collapse of Flybe in March Blue Islands, which was a franchisee, has re-established itself as an independent carrier.
'Today is a very special and exciting day for the Blue Islands team across our Guernsey and Jersey bases. We have been working really hard behind the scenes over the past few months with the aim of re-emerging, post pandemic, stronger and better than ever. We look forward to serving the Channel Islands again with extensive Guernsey schedules to Jersey, Southampton and beyond, together with our services from Jersey to Bristol, Southampton and new routes Birmingham and Exeter,' he said.
'Channel Islanders told us that they want flying to be simple and easy again with no hidden costs and stresses over bag restrictions. We've listened, taking all the ideas onboard, and we are proud to announce our new product offering, refreshed brand identity and new website. No gotcha's, we are focused on simplifying regional air travel, making sure that our product and service offerings, are uniquely tailored to the needs of our passengers. Whether flying for business or leisure we are making flying a pleasure again and we know that it's the little things that matter and make the welcome difference.'
The first aircraft sporting the new livery touched down in Jersey and Guernsey yesterday to celebrate and share the airline's new look.
Mr Veron added: "'Today is just the beginning. There will be more announcements in the coming days and weeks ahead. We would like to encourage everyone to explore our new website and fare options, plus learn about the wellbeing measures we have implemented. Sign up for regular updates and also register for our Blue Skies Club, our new frequent flyer programme that will truly reward our regular customers. We are very much looking forward to welcoming our passengers onboard soon.'