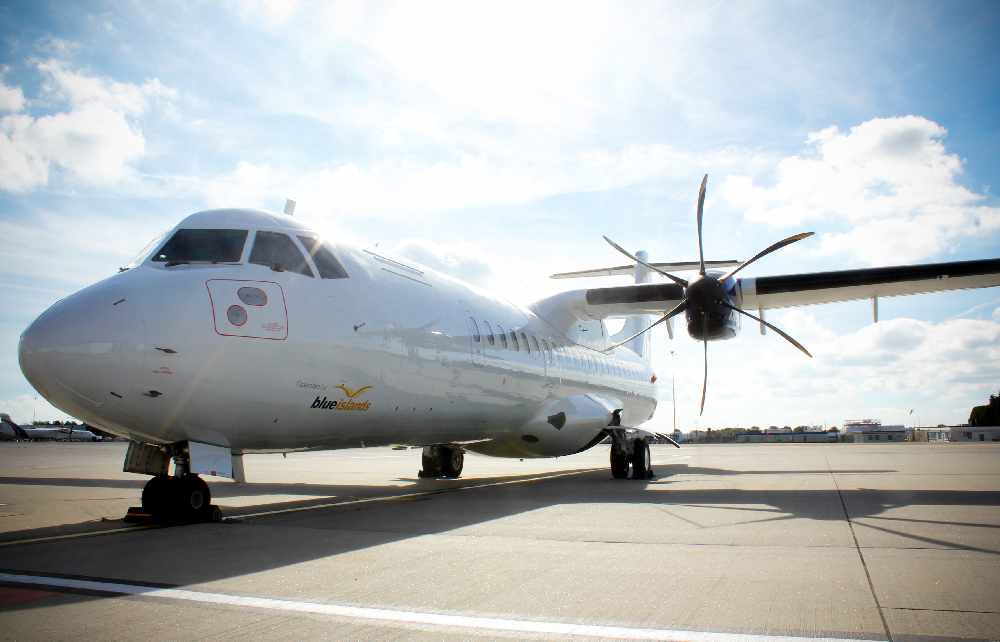 The partnership agreement between Blue Islands and the Ports of Jersey has been welcomed as 'positive' for the Channel Islands.
The arrangement, which was announced yesterday, has seen Jersey's government agree loaning £10m. to the alrline to secure vital air links with regional UK airports and a number of European destinations.
Deputy Charles Parkinson, the president of the Committee for Economic Development said: 'Clearly this is an uncertain time for nearly all airlines globally due to the worldwide restrictions on travel imposed as a result of Covid-19. Blue Islands has provided Jersey's critical air links during the lockdown period of the pandemic and Aurigny has provided Guernsey's critical air links.
'This new partnership agreement is positive for the Channel Islands as a whole. It means that with services provided by two locally based airlines, both Guernsey and Jersey will have secure air connectivity links.
'The Committee welcomes Blue Islands' ongoing commitment to operating Guernsey's chartered flight links with more than 20 European destinations which is important for our visitor economy, once travel restrictions lift. The Committee continues to see good air connectivity as a high priority and we look forward to working with Blue Islands and with other operators on the future of air services from Guernsey.'
Blue Islands chief executive Rob Veron said they very much plan to continue with inter-island and Southampton services for Guernsey and connecting to the rest of the network through Jersey.
'It won't impact what we're doing in Guernsey, but what it will do is add to that,' he said.